Saudi Arabia Says Relations with Qatar 'Very Good'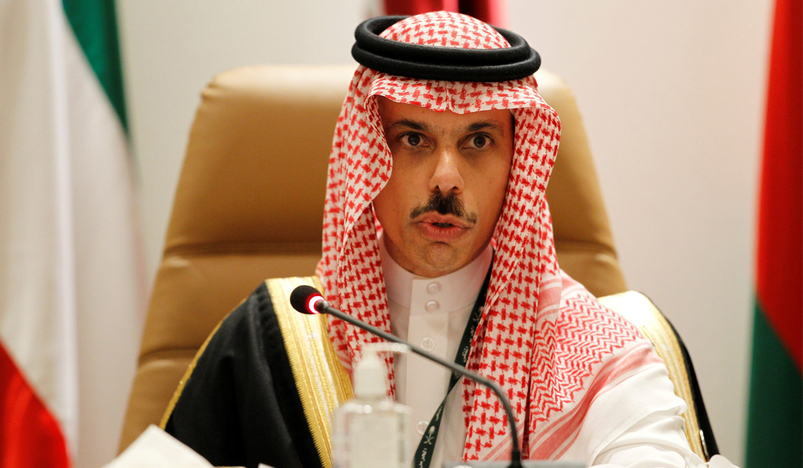 Saudi Foreign Minister Faisal bin Farhan
Saudi Foreign Minister Faisal bin Farhan has hailed his country's relations with Qatar, saying ties between the two neighbors were "very good".
Saudi Foreign Minister Prince Faisal bin Farhan Al Saud on Tuesday said his country's relations with Qatar are very good, adding that the two countries are working closely on a number of issues."
"We continue to work together primarily to strengthen the GCC countries. We both believe that along with the other members of the GCC, this is an essential component of stability not only for the Arab Gulf but for the entire region," Prince Faisal said addressing a virtual gathering of the Aspen Security Forum.
In a statement regarding GCC relations, he was quoted as saying Al Ula Agreement has led to resolving the disputes and proven its effectiveness in enhancing the GCC cooperation. "We will continue to work for that: reaping the fruits of that unity for the people of the region, " he told the US think tank in an online appearance.
Iran nuclear deal
On Iran, he repeated Riyadh's stance that it could live with a "longer and stronger" version of Iran's 2015 nuclear deal with world powers if it ensured Tehran never obtained nuclear arms know-how.
"We certainly support a deal with Iran as long as that deal ensures that Iran will not now or ever gain access to nuclear weapons technology," he said, saying Riyadh would welcome an Iran that contributed to regional stability and prosperity.
"But that would require (Iran) engaging in the region as a state actor in a normal way," he added.