Saudi Arabia, Kuwait ban citizens from travelling to Indonesia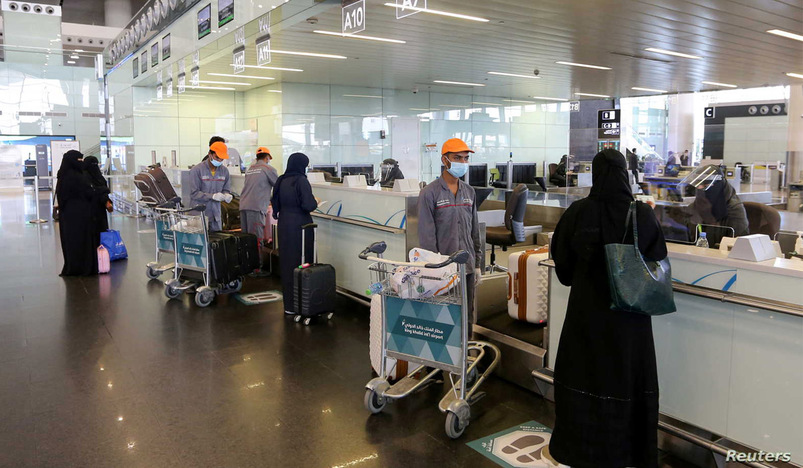 (Reuters file)
Countries urge citizens who are already there to return at earliest opportunity
Saudi Arabia and Kuwait warned citizens against travelling to Indonesia as the country is ravaged by the Delta variant of COVID-19.
The travel warning comes as Indonesia has become the new coronavirus epicentre in Asia. According to epidemiologists, Indonesia has become one of the countries with the highest number of infections. The number of cases per 1 million people is the highest in the world.
In the statement carried by SPA, the ministry source said that the move is based on the government's keenness on the safety of citizens who wish to travel abroad.
The ministry called on citizens who are already in Indonesia, to exercise caution, stay away from areas witnessing coronavirus spread, and abide by precautionary measures and return to the Kingdom at the earliest opportunity.
In Kuwait, the Ministry of Foreign Affairs called on all citizens to refrain from travelling to Indonesia as a precaution. In a statement, the Ministry called on all Kuwaiti citizens who are in Indonesia to leave immediately in order to ensure their safety. They stated that if any citizen needs help they should contact the Kuwait embassy in Jakarta.
8 Saudis get infected
Earlier, a Saudi diplomat has said eight Saudi citizens have got infected with COVID-19 while visiting or staying in Indonesia. "All of them are males and of different ages," Saudi Ambassador to Jakarta Essam Al Thaqafi told Saudi newspaper Okaz.