Saudi Arabia: 8 members of one family killed in Eid road crash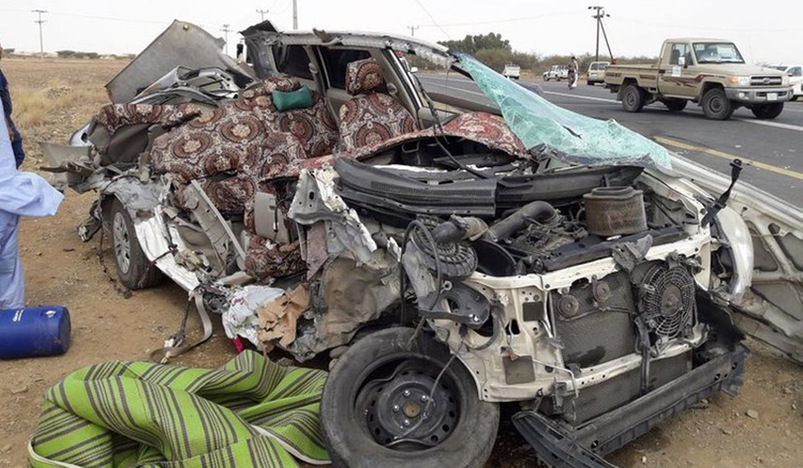 Photo for illustrative purpose. Image Credit: Sabq
The family was on way to visit relatives when the horrific accident happened
Nine persons, including eight of one family, were killed in a collision outside the Saudi capital Riyadh during a journey to mark the Eid Al Adha holiday, local media reported.
The horrific accident involved two cars, one of them was carrying eight members of the same family who were on their way to visit relatives on the first day of the Eid in the governorate of Hotat Bani Tamim, around 160 kilometers south of Riyadh.
The driver of the second car was also killed in the accident, the news portal Sabq reported.
Meanwhile, in a road rage incident in the Saudi south-western region of Assir, a Saudi man had shot at another motorist during a dispute over the use of the road, police said. The second motorist was slightly injured, the online newspaper Ajel reported.
The shooter in his 30s was later arrested and referred to prosecution, a local police spokesman added.