SAMBAZONIA: Festive Celebrations at SushiSamba Doha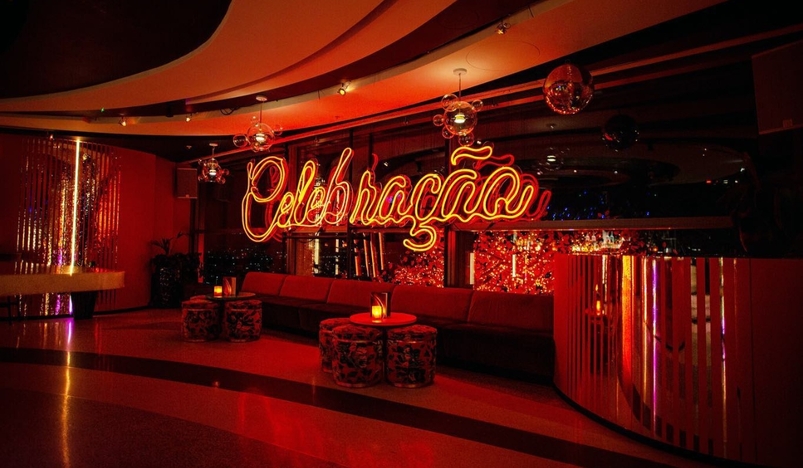 SAMBAZONIA
Qatar's newest addition to its wonderful list of places to go celebrate the festive season is SUSHISAMBA! With iconic restaurants in 5 locations over the world, Sushisamba has become a trademark name for first-class dining across the globe. 
Serving up a unique blend of flavors from three different cultures, SushiSamba Doha offers an exciting and unique dining experience with the best of modern Japanese, Brazilian and Peruvian cuisines. From fresh sushi and ceviche to flavorful grilled meats, guests can experience an array of dishes including signature dishes such as Lobster Yakisoba and decadent desserts. This vibrant and contemporary restaurant also boasts a stylish bar, top-notch service, and a highly discoverable experience in music and design.
In celebration of the festive season, the restaurant hosted a Celebracao Brunch on the 25th of December & will soon hold the Sambazonia NYE Dinner on the 31st of December. 
SAMBAZONIA is all set to be an electrifying New Year's Eve celebration filled with wonder and surprise, transforming the night into a unique, immersive, and mystical experience by channeling the mystique and enchantment of the Amazon jungle. Throughout the course of the evening, attendees will take in vibrant artists, live performances, DJs, and an enormous countdown to the new year.

Location: SUSHISAMBA Doha, Waldorf Astoria Lusail
Phone: +974 4456 5774
Email: DohaReservations@sushisamba.com
Dress Code: Celebration Chic