Russian Foreign Minister Affirms Interest to Enhance Cooperation with Algeria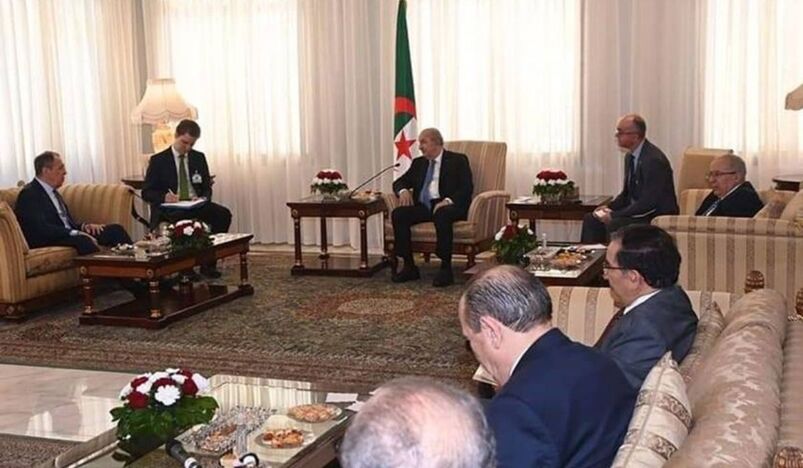 Sergey Lavrov
Russian Foreign Minister Sergey Lavrov affirmed his country's intention to enhance cooperation with Algeria by signing a "new document" that will serve as the basis for relations between the two countries.
Lavrov said, in a press statement after his meeting with Algerian President Abdelmadjid Tebboune that the statement of strategic cooperation signed between the two countries in 2001 forms the basis of "our bilateral relations, and today we stressed the need for joint action to enhance bilateral cooperation, by signing a new document that forms the basis for these relations." He added that Algeria and Russia have friendly relations, and that in the context of keenness to develop political relations and enhance trade, economic, military, technical, cultural and humanitarian cooperation, "I informed President Tebboune of Russian President Vladimir Putin's invitation to him to visit Moscow".
Lavrov expressed his country's satisfaction with the development of bilateral relations between the two countries, noting that the volume of trade exchange between Russia and Algeria amounted to USD 3 billion last year, with opportunities to reach broader horizons.
He noted the interest of Russian companies in developing their relations with Algerian partners in several fields, including energy, mining, exploration and the pharmaceutical industry, noting that all these issues will be discussed during the next meeting of the Intergovernmental Committee for Trade, Economic, Technical and Scientific Cooperation, which will be held in Algeria soon.
Algerian President Abdelmadjid Tebboune met with the Russian Foreign Minister earlier today to discussed bilateral relations between the two countries, and ways to enhance them in various fields, in addition to a number of issues of common interest. The Algerian Foreign Minister, Ramtane Lamamra, also discussed with his Russian counterpart ways to strengthen relations, the developments of the war in Ukraine, and efforts to find a political solution to it.
Source: QNA