Ronaldo wants to leave Saudi Arabia, misses Madrid: report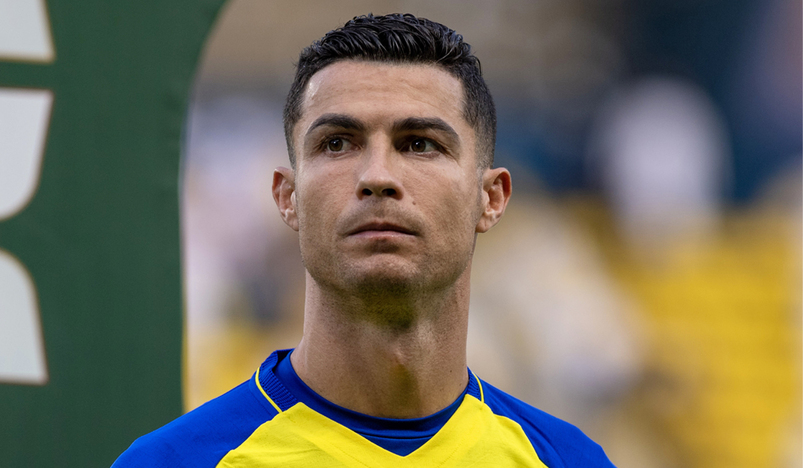 Cristiano Ronaldo
Cristiano Ronaldo wants to leave Al Nassr in Saudi Arabia, according to media reports in Europe.
The UK's Daily Mail, citing Spanish newspaper El Nacional, reports that Ronaldo could be looking for an exit just months after moving to the Kingdom.
A return to Real Madrid and even a remarkable return to the Premier League with Saudi-owned Newcastle United have been listed as possible destinations for Ronaldo.
Ronaldo to leave Saudi Arabia rumours
The Portugal star joined Al Nassr on a reported $214m a year contract in January. Since joining, the prolific forward has scored 12 goals and recorded two assists in 15 games.
According to the media reports Ronaldo is considering an early exit.
Real Madrid has been touted as a possible next destination in a long and storied career, although not as a player.
Spanish media say Real Madrid are willing to offer their all-time top scorer an ambassadorial non-playing role.
Spanish news source El Nacional said: "Florentino Perez has guaranteed that [Ronaldo] will not lack work at the Santiago Bernabeu. But, obviously, he wouldn't do it to be a player, because he considers that it is a cycle that should be considered closed."
The Daily Mail reports that the football star's partner Georgina Rodriguez would be eager to Madrid, the city where the pair first met.
Whether Ronaldo would be willing to hang up his playing boots, particularly when his fitness and scoring touch is still evident, remains to be seen.
Amid the rumours of a potential move early after his shift to Al Nassr, Ronaldo has been linked with a return to the English Premier League.
The Daily Mail reports that Saudi-backed Newcastle United are among the favourites as the next destination, should Ronaldo leave Saudi Arabia. Teams in the US and Portugal have also been linked.
For his part Ronaldo has not commented on the rumours.
He was on the scoresheet yet again when Al Nassr defeated Al Raed 4-0 on Friday April 28. Al Nassr currently sit in second place in the Saudi Pro League, behind Al Ittihad who also have a game in hand.
The top scorer in the history of men's international football has previously spoken out on the importance of football in Saudi Arabia and the competitiveness of the league.
In March Ronaldo told reporters the Saudi Pro league could become one of the most important football competitions in the world.
"I feel really good. That's why I'm here. If I didn't think so, I wouldn't be," he said.
"I'm in a very competitive league. They should look at the Saudi championship differently. I'm not going to say that the league is a Premier League, that would be a lie. But it's a very competitive league that I'm positively surprised by, a very balanced league and good teams.
Ronaldo added his belief that the league could become one of the world's premier leagues if development and attracting top players continues.
"I am sure that in the coming years the league will be … the fourth, fifth or sixth most competitive league in the world".