Ronaldo arrives in Saudi Arabia ahead of grand Al Nassr unveiling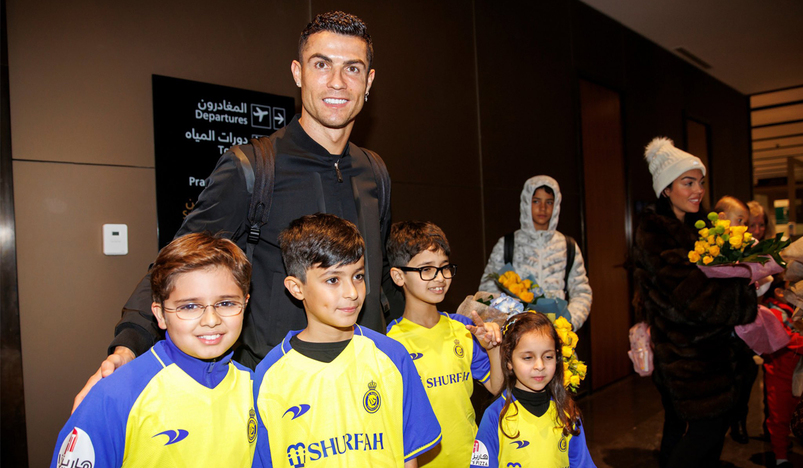 Cristiano Ronaldo
Portuguese superstar Cristiano Ronaldo arrived in Riyadh ahead of his grand unveiling before thousands of fans at Saudi Arabia's Al Nassr club on Tuesday, after sealing a shock move estimated at more than 200 million euros.
The 37-year-old, a five-time winner of the Ballon d'Or, touched down in the capital late on Monday, according to Al Ekhbariya state run TV, and is staying at a luxury hotel with his entourage.
"He brought a big team of assistants and even a private security firm," an official told AFP.
There are high security measures around the airport with many police cars and checkpoints.
Ronaldo, who left Manchester United under a cloud after slamming the club in a TV interview, will appear at Al Nassr's 25,000-capacity Mrsool Park stadium in Riyadh at 7:00 pm (1600 GMT) on Tuesday, officials said.
The latest, and possibly final, chapter in an illustrious career comes weeks after Portugal's quarter-final exit from the World Cup in neighbouring Qatar, where his great rival Lionel Messi lifted the trophy with Argentina.
Ronaldo's signing until June 2025 is just the latest foray into top-level sports by oil-rich Saudi, which has moved into Formula One, boxing and golf and snapped up English club Newcastle United.
AFP