Restaurants with Live Entertainment in Qatar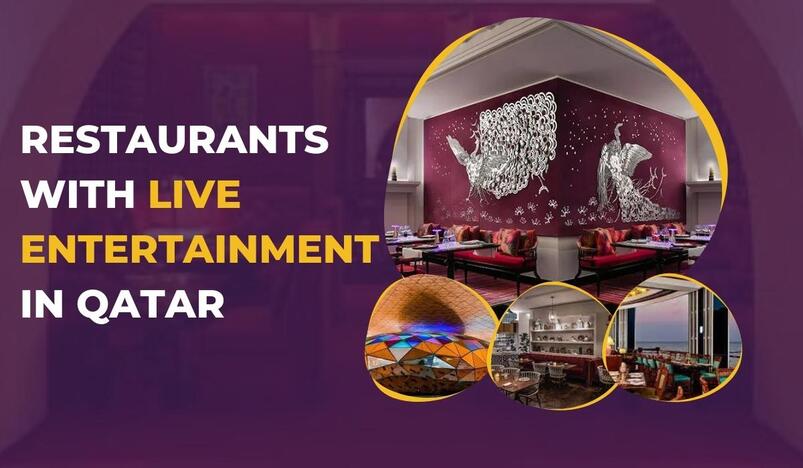 Restaurants with Live Entertainment in Qatar
Luscious food is excellent, but when paired with soothing music, it is an unmatchable experience. Music has a supernatural effect on one's mind. And trust us, nothing lightens mood more than live music, and Qatar has some of the best restaurants with live music.
Here are a few restaurants you can vibe with your family and friends while listening to live music.
Qalamkarri 
The restaurant brings together the latest cooking techniques with India's multi-faceted cuisine, offering a familiar yet innovative interpretation of one of the world's great culinary experiences with live music (violin). The style of this restaurant is inspired by the traditional Kalamkari art which is an intricate style of painting from the Indian subcontinent. 
Contact: 4410 3310
Location: Banyan Tree
Chingari
Chingari delightfully crafts Indian recipes with authenticity and brings genuine Tandoor cuisine to Doha. Dine in the glory of the Maharaja as you feast on our irresistible meals, marinated to perfection while musicians sing sweet traditional Indian songs.
Contact: 4428 1555
Location: Radisson Blu Hotel
Trader Vic's
A local favorite serving exotic food while you can admire the sunset over the sea as you chill on the terrace with live music. The pioneer of fusion cooking, the Chinese wood fired oven specialties promise a treat for all tastes and occasions.
Contact: 4423 3222
Location: Hilton Doha
Levantine
Discover tantalizing meats flash-grilled on hot coals, exotic aromas from fragrant spices. Levantine's soulful spirit creates a vibrant atmosphere in a modern setting. You can vibe Monday to Saturday to the sound of DJ Chadi live performance. On Thursday, you can enjoy their special Dandana Night, with a live duo of DJ and tabla percussion.
Contact: 4492 4620
Location: Hilton Doha, The Pearl
SenoRitas Tex Mex
It's a vibrant restaurant with authentic Tex-Mex special, Live entertainment everyday, and detailed interiors. Their apetizers like Nachos & Jalapeño Poppers are a must try.
Contact: 3366 1176
Location: Cielo Hotel, Lusail
Ipanema
With an endless parade of grilled meats, Ipanema offers Brazil's popular churrascaria concept where large chunks of slow-cooked meat are presented on sword-style skewers, and carved by the table side.
Contact: 4419 5510
Location: Ipanema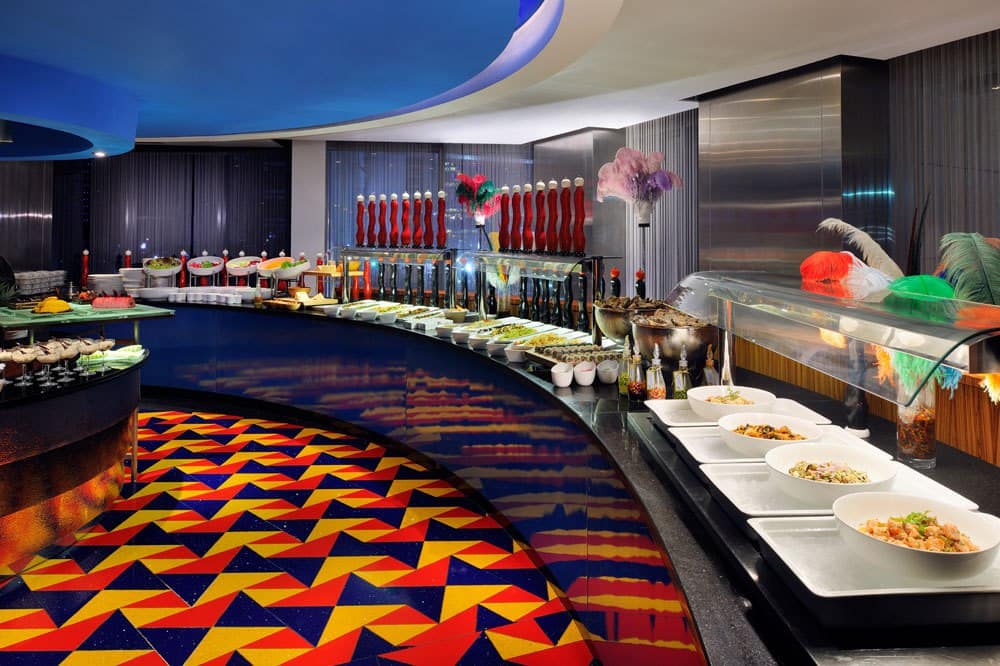 Aviary
Enjoy live music by multiple artists, bands and DJs at Aviary while munching on your favorite snacks and beverages with your friends.  You'll always Have a good time at Aviary.
Contact: 4445 1555
Location: Magnum Hotel
Krossroads
Listen to the amazing performers of Krossroads DJ Khizer, DJ Sunny, and the Soundsations Band and they will rock your night and sing your favorite rock songs with their versatile vocals, heart-quenching synths, and haunting melodies.
Contact: 6646 2928
Location: Best Western Plus Doha
La Vista 55
For dinner with an unbeatable view, live music, DJs and much more overlooking the Arabian Gulf and West Bay, this contemporary Cuban-themed lounge offers signature Latino-Asian fusion tapas and a wide range of refreshing beverages.
Contact: 7021 8765
Location: Intercontinental The Doha City