Renowned Architect Provides a Peek of The Lusail Museum Design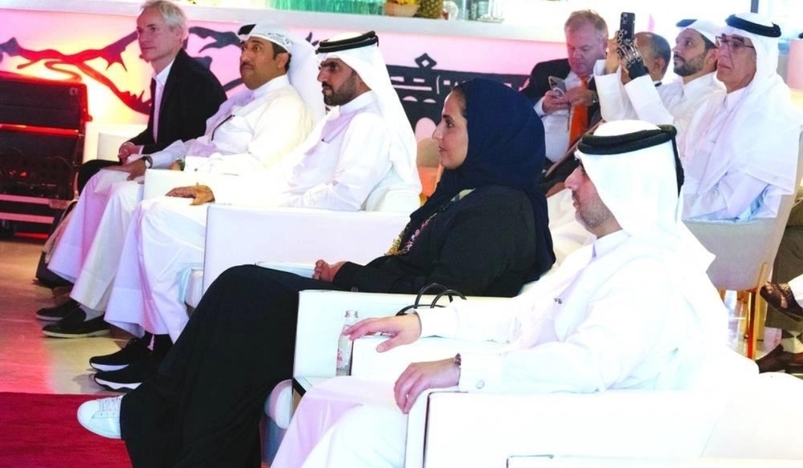 QM chairpeson HE Sheikha Al Mayssa Bin Hamad Bin Khalifa Al Thani
In honor of the UN General Assembly International Day of Banks, Swiss Pritzker Prize-winning architect Jacques Herzog presented proposals for the Lusail Museum that Qatar Museums (QM) is proposing. The event was held at Club Suisse Doha (CSD). According to a QM statement, the forum's main topics included business, innovation, and cultural cooperation between Switzerland and Qatar. The event was sponsored by the governor of the Qatar Central Bank, HE Sheikh Bandar bin Mohamed al-Thani, and was hosted by the Swiss ambassador Edgar Doerig.
International bank and financial services CEOs, as well as Qatari luminaries such as QM Chairperson HE Sheikha Al Mayassa bint Hamad bin Khalifa al-Thani and Lusail Museum President, HE Sheikh Dr. Abdullah bin Ali bin Saud al-Thani. attended the event.
In Lusail, the hometown of Sheikh Jassim bin Mohammed bin Thani, the statesman, diplomat, and poet who founded Qatar, the Lusail Museum will be built. In 2023, QM intends to start the construction of a new Lusail Museum. 
The Lusail Museum will provide a platform for a much-needed discussion about global issues while telling complex stories of many groups of people connected across the Indian Ocean through its extensive and varied collections. 
Lusail Museum: Tales of a Connected World, a special exhibition by QM that previews the future museum's ambition, is now on display at QM Gallery Al Riwaq. The show displays the Lusail Museum's architectural plans, a world-class collection of artifacts, and art. Three additional special exhibitions held concurrently with Tales of a Connected World at the Museum of Islamic Art, the Fire Station, the Garage Gallery, and QM Gallery Katara, provide further context for the scale and perspective of the new Lusail Museum. 
Labor of Love: Embroidering Palestinian History is on display at QM Gallery Katara. Experience Al Jazeera is on display at the Garage Gallery, Fire Station. Raku Kichizaemon XV: Jikiny' - A Living Tradition of Japanese Pottery is on display at the Museum of Islamic Art. It features a set of fourteen ceremonial tea bowls inspired by Qatar's natural surroundings and people, featuring the poetry of Sheikh Jassim.
The Lusail Museum will be situated on Al Maha Island in Lusail and will serve as a companion to the recently completed Lusail Wonderland Park, which was created in conjunction with Qatar Tourism and Qatari Diar and in association with Estithmar Ventures and IMG.