Registration closed for the Quran Competition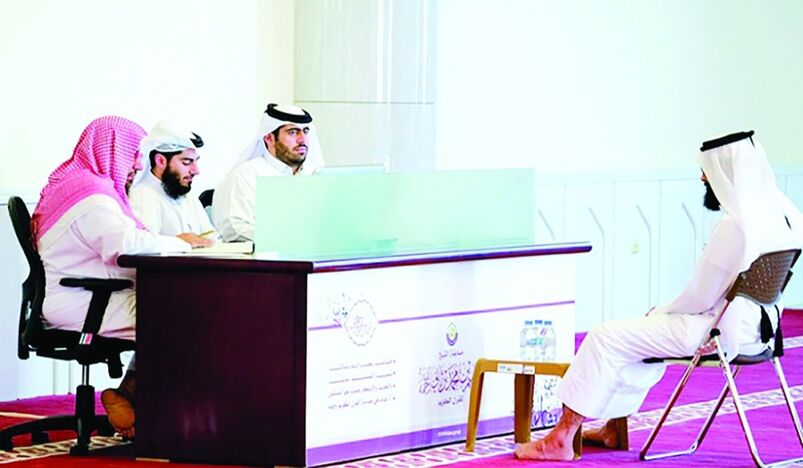 Quran Competition Registration Closed
The Ministry of Awqaf and Islamic Affairs' 27th annual Sheikh Jassim bin Mohammed bin Thani Holy Quran Competition has closed registration for the event.
On the last day of this tournament round, which will take place at the Imam Mohammed bin Abdul Wahhab Mosque from 8:00 AM to 12:30 PM and 4:00 PM to 8:00 PM, the competition's organizing committee recommended that competitors register as soon as possible.
It was said that more than 1,300 people had registered for the competition's two categories.
The organizing committee is compelled to attract as many locals and visitors as possible to the competition because of the substantial cash prizes awarded to the champions of each category and the participants in the children's division.
Winners of a given category may either continue competing in that same category in subsequent sessions, or they can advance to the next difficulty level.
Those who have taken three years or more out from the competition are eligible to return in a lesser category than the one in which they last participated and won.
Meanwhile, adults from all walks of life participate in the tournament's children's category by trying to recite one of the Quran's last five chapters by heart.