Recruitment for Domestic Workers Manpower in Qatar with B2C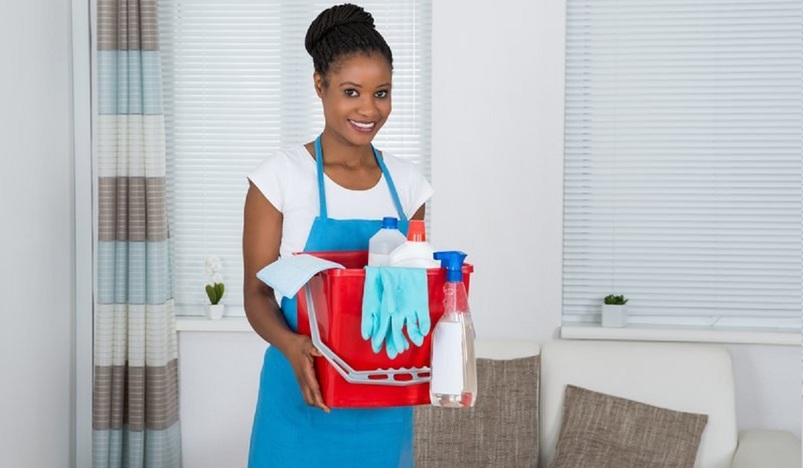 Outsourcing Service in Qatar for Domestic Workers
Qatar is reported to have around 173,000 migrant domestic workers, with most coming from Bangladesh, India, Nepal, and the Philippines.
According to Qatar Law No. 15 of 22 August 2017 which relates to domestic workers, a Domestic Worker, is defined as follows:
A Domestic Worker is a natural person who carries out domestic work, under the employer's management and supervision, in return for a wage such as a driver, governess, cook, gardener and workers in a similar occupation. 
Meanwhile, Domestic Work is work which is carried out by a domestic worker in the service of an employer or a person who resides with him/her.
The duties and responsibilities of Domestic Workers in Qatar vary depending on their job roles. Those who are employed by a household in Qatar can be hired as a housekeeper, helper, cleaner, driver, cook, guard, or nanny.
Depending on the property and employer specifications, a domestic worker may be required to carry out additional household duties, such as learning basic food preparation or being a regular messenger.
Read also:
Hiring Helpers and Utility Workers? You Can Rely on this Outsourcing Service in Qatar
Manpower Recruitment for Drivers, Cooks, Helpers, and Delivery Staff Outsourcing in Qatar
Private Household Housekeeper/ Maid Job Description
Housekeepers in Doha are mainly responsible for household cleaning duties. They generally follow a fixed schedule and must have a sound knowledge of cleaning and hygiene protocols, products and equipment as required by employers.
Depending on the size of the property and employer requirements, housemaids may have one or more assistants to help with daily tasks.
A housekeeper or maid must have the following qualifications in order to be considered for jobs in Qatar:
• Good organizational, management and delegation skills
• Good team player
• Good employment record
Responsibilities of a Housekeeper
A full-time housekeeper in Qatar is generally responsible for all cleaning, laundry and other household tasks. His or her main responsibilities are: 
• Carrying out periodical deep cleans, as well as daily cleaning, of the property
• Dusting and polishing
•  Flower arranging
• Hoovering, sweeping, mopping and washing of floorboards, carpets and rugs
• Laundry and ironing
• Maintaining an inventory of cleaning products and materials
• Overseeing stock and supply operations in regards to cleaning products and supplies
• Planning cleaning schedules and tasks in different parts of the property
• Regular cleaning and changing of bed linen
• Writing up regular cleaning reports
Based on a report by the International Labour Organization (ILO), employers are increasingly seeking workers who possess a mix of transversal and vocational or technical Skills.
For example, employers look for domestic workers who can:
• clean the house
• use various household appliances
• manage budgets
• take care of the elderly, children and persons with disabilities without close Supervision.
The above specialized skills and know-how needed to perform specific duties or tasks are known as vocational skills. Recruiting for domestic worker manpower in Qatar with these qualifications can be a daunting task for your company without the help of a recruitment agency.
As the No. 1 outsourcing service in Qatar, B2C Solutions is expert in staffing the most qualified candidates. The company understands how important it is to meet your requirements for your new domestic worker staff. This service-led approach to recruitment sets B2C apart from other recruitment agencies in Doha.
B2C provides temporary or permanent staffing solutions to employers and helps job seekers land their dream jobs.
Get in touch with B2C to discover how it can help you find the right talent or define your next career move.