Rayna Tours Journey – From a Small Outlet to a Leading DMC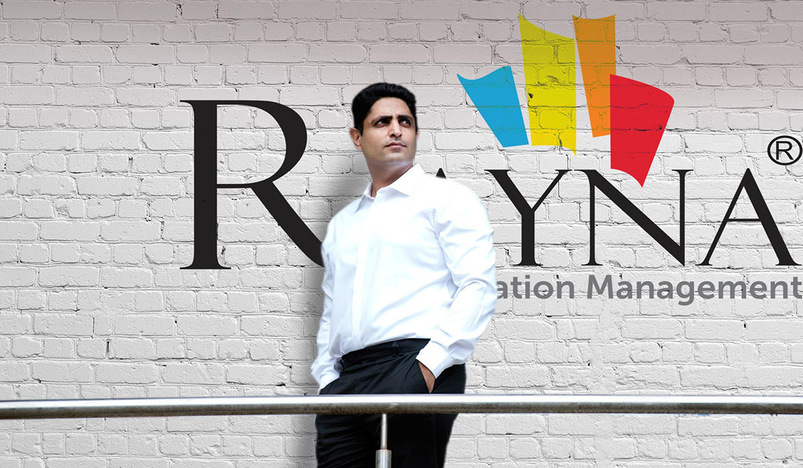 Rayna Tours Journey
Rayna Tours and Travels is one of the most successful travel brands in the UAE. But, did you know that they started small and had to go through a lot of ups and down before they built a strong business foundation and touched the pinnacle of success? Whether you are a budding or an established businessman, this illuminating read on Rayna Tours journey will prove helpful for your entrepreneurial trek to the top. 
Rayna Tours' Story Kicks Off from a Humble Background 
Rayna Tours was founded by Manoj Tulsani and Kamlesh Ramchandani in 2006 as a small outlet inside Flora Grand Hotel in Dubai. They debuted in the industry with the main focus to arrange tours and activities to the hotel guests. The startup was an absolute newbie in the industry, all ready to make their way through a lot of inevitable and life-altering twists and turns. This is because they didn't have any prior experience as both founders had till then worked in the trading sector. All they had was their strong love for travel and in-depth passion for entrepreneurship! 
Opens More Outlets 
It was a roller-coaster kind of ride for them, especially in the development stage. Despite the killer and innovative business concept, the initial processes were quite challenging for the startup, mainly due to the presence of established players and aggressive competition. Fund insufficiency and the evident deficiency of other resources such as an appropriate or well-devised business plan as well as an experienced team further fueled their initial struggles. 
The main thing that got them right in this stage was their ability to find an opportunity in every failure and obstacle. They picked a new lesson from every mistake and they still continue to do (which they admit it as their main success mantra). Their hard work and determination began to pay off as they launched more than 15 outlets in just two years. 
Brand Status Evolves 
In 2009, Rayna Tours was incorporated as a Destination Management Company. They set up their chief office or headquarters in Dubai's Abu Hail area. In this stage, the company employed more powerful talents and significant investments as the company experienced rapid growth with super enhanced sales and profit. This allowed them to better identify the market conditions and customer demands while setting improved goals and defining groundbreaking strategies to accomplish them. 
Harnesses the Direct-to-Customer Strategy 
According to Manoj Tulsani, CEO of Rayna Group, "we have placed customers first in all our efforts and our goal has always been to provide them with value-packed travel services and holiday packages." In fact, what really has brought recognition to the company is its Direct-to-Customer strategy, with their own lineup of vehicles (covering high-end limousines and large buses), cruise vessel fleet (including dhows and luxury yachts) and a spacious desert camp, among others. This has helped them to remove all hefty middlemen from the tedious supply chain while giving them direct control over their service portfolio, marketing and sale of their products. This is one of the most decisive factors that have allowed them to offer best price guarantee for most of their tours, all-inclusive holiday packages and other travel services. 
Emergence to an Industry-Leading & Award-Winning Player 
In the next decade, Rayna Tours and Travels has grown tremendously and further aggressively expanded into the international markets, with its presence in over ten destinations across the world, such as India, Malaysia, Thailand Singapore, South Africa, and more.  Not to mention, Rayna Tours is now one of the major and industry-leading service providers, with over 600 employees worldwide plus close to a hundred outlets in the UAE alone. It is a leader in arranging local tours like desert safari Dubai and dhow cruises and also an authorized ticket seller of most iconic and brand-new Dubai and Abu Dhabi attractions such as Burj Khalifa, Dubai Frame, Ain Dubai, Madame Tussauds Dubai, Dubai Parks and Resorts, and Yas Island. 
It is not a surprise that Rayna Tours has raked in several significant awards and prestigious accolades over the years. These are as impressive and varied as Arabian Travel Awards (for Best Destination Management and Best Travel Portal), Best Partner Award for Dubai Parks and Resorts, and the recent Travelers' Choice Awards (which it won from TripAdvisor for two consecutive years.) They have won majority of these awards based on the unbiased reviews and transparent public voting system. 
How did the company make it big amidst all business challenges? 
You will be now certainly curious to know how its founders took the company so far, in spite of being absolute newcomers in the industry, and so are we. That's why we quizzed about the same to Manoj who was generous enough to share the company's secret of success with the following key points. 
1. Start your Business with a Vision: This is the very foundation of any business in any industry. After all, it is difficult to chart or program a sail if you aren't certain about the direction or destination. So get this step right before you embark on your entrepreneurial adventure. 
2. Don't delve on Failures: Challenges are indispensable for the growth of any business. This not only drags you out of your comfort spot, but also opens up new avenues and of course, sharpens your competitive intelligence. It is all about how you approach your failures at the end of the day. 
3. Keep Researching the Market Trends: Customers' demands keep evolving with the changing industry trends. Conducting proper market is one major aspect which helps your business to both sustain your business growth and know what your customers actually need. It allows you to stay on top of the curve while accurately tackling even the toughest of competitions or market conditions. 
4. Technology Relevance is Key: Rayna Tours has realized the potentials of technology right from the beginning. Apparently, it is one of the few companies that have been successful in making the optimum use of technology for the growth of its dynamic business. They have a separate technical wing, namely Technoheaven Consultancy, to take care of its online business on both B2C and B2B platforms. 
5. Brand Reinforcement with Meaningful Partnerships: This is one of the most effective and strategic ways to fuel both your business and success. The right business partnerships bring along with them better audience, strong client base and tools to grow your business in a more resourceful way. 
6. Don't Overlook the Power of Social Media: Having a strong presence in social media platforms such as Facebook, Twitter, Instagram etc, is a surefire way to maximize your product reach and brand visibility. Beyond that, it lets you engage with your potential customers while connecting more and more people to your brand without any pricey investments. 
7. Be Adaptable: It is difficult for a business to grow or evolve if it is open to changes. It enables you to respond well to the competition and makes any unforeseen situations including the current pandemic easily scalable. The more adaptable your business is, the more relevant and effective will be your business offerings. 
Conclusion 
Rayna Tours is a startup which was born out of its founders' passion. They didn't have any strong fund source or a winning business plan back then.  But, they took the plunge by leaving behind their successful careers and further created opportunities through every hindrance that came their way. It is all about how much you believe in yourself, your vision and your ability to turn it out into a reality. So, come take cue from Rayna Tours' success journey and get ready to stand out from your competitors.