QU Press Holds Marketing Campaign for New Publications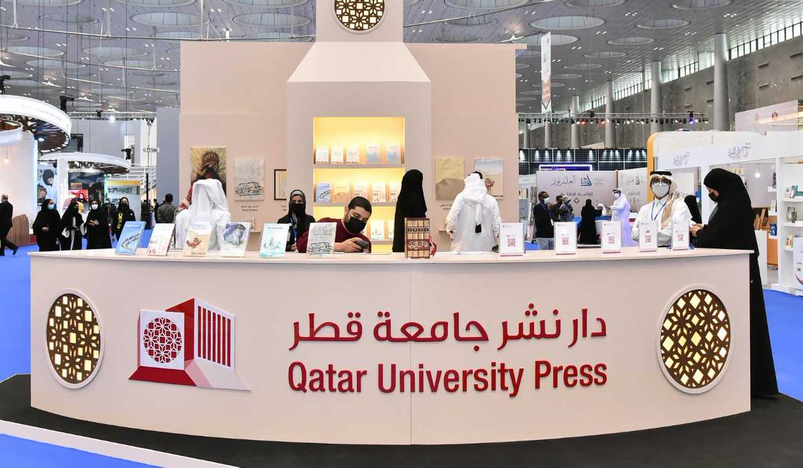 Qatar University Press
Qatar University Press (QU Press) has recently released a series of recent publications such as a series of textbooks, a series of Qatari studies, and a series of scientific theses.
In the framework of introducing the new publications, QU Press launched a campaign through sales and distribution outlets in the arenas of the University's faculties, such as the faculties of law, administration, and economics, to be launched later to the Doha Institute for Graduate Studies, the Community College and several academic and cultural sites, to meet the wishes of students and researchers.
Dean of the Faculty of Law and Founding Director of QU Press Dr. Talal bin Abdullah Al Emadi in a statement to the Qatar news agency (QNA) confirmed the commitment of the QU Press to make available everything required by the studies of students, specialists, researchers, academics and interested people, where modern publications are constantly available to the public, pointing out that the QU Press is working to expand the distribution and publishing circle through these targeted campaigns, especially the series of textbooks at the university or others to make them accessible to everyone at the right time and place.
Al Emadi explained that the new publications included a series of textbooks, Qatari studies, and scientific theses, including new publications of the house; the most important of which is the book of HE Minister of State and President of the Qatar National Library Dr. Hamad bin Abdulaziz Al Kuwari, entitled "The Controversy of Battles and Settlements in the Backstage of the Security Council: the Iraq-Iran war 1980 - 1988", and Dr. Hassan bin Abdul Rahim Al-Sayed's book "The Introduction to the Study of Qatari Constitutional Law", in addition to several important titles, including; "Brief in the General Provisions of the Obligation in Qatari Law" by the authors Jaber Mahjoub Ali and Tarek Juma Al-Sayed Rashid, and"Civil Contracts in Qatari Civil Law (Sale and Lease)" by Dr. Hassan Al Barawi. Then a book in English about Qatari commercial law titled "Qatari Business Law", a specialized reference book entitled"Al-Wajiz in In-kind and Personal Insurance in Qatari Law".
The new publications also included the book "The Historical Development of the Constitutional System in the State of Qatar" by Dr. Fawzi Osdik, and"Introduction to the Sources of the History of Qatar "by Dr. Ali Afifi Ali Ghazi, and amid the series of scientific theses, the book "The Legal Framework for Public - Private Partnership Projects in the State of Qatar" by Dr. Yousef Shafi and the review and presentation of Dr. Mohammed Abu Al-Faraj, in addition to the latest versions by the Qatari historian Dr. Mustafa Aqil "International Competition in the Arabian Gulf (1622-1763 AD)", as well as QU Press has launched its latest book translated into Arabic entitled "School Intervention Programs for Students with Behavioral Problems".
(QNA)