QRCS Launches Initiative to Ensure Laborer's Food Security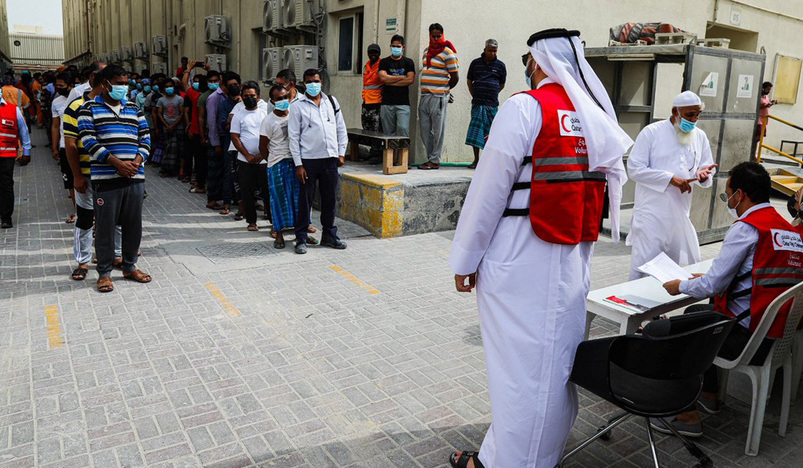 QRCS
Qatar Red Crescent Society (QRCS) has launched an initiative, in cooperation with the Public Works Authority (Ashghal), to ensure food security among laborers.
Food coupons were distributed to 962 laborers to help them to get Ramadan Iftar meals, thus easing the burden of having to purchase food, amid the currently challenging conditions. The distributions were coordinated to take place at the laborers' housing facilities in the Industrial Area, while observing maximum hygiene standards to ensure safe access to the beneficiaries.
Executive Director of Volunteering and Local Development Division at QRCS Muna Fadel Al Sulaiti said that the local development projects focus greatly on vulnerable groups, particularly expatriate workers, those who contribute to the country's huge constructions, adding that this initiative is one of QRCS's year-round social welfare programs. It embodies the values of solidarity among the organizations and components of society and it is also a religious and national responsibility to support the unfortunate people and ensure their social security and protection, she added.
Stand Together is a year-round social development program aimed at ensuring the welfare of expatriate workers, through diverse forms of assistance, such as health education, food aid, and hygiene kits, noting that the ultimate goal is to improve their living conditions and achieve social integration.
(QNA)