QRCS, Kuwaiti Counterpart Support Flood-Stricken People in Yemeni Marib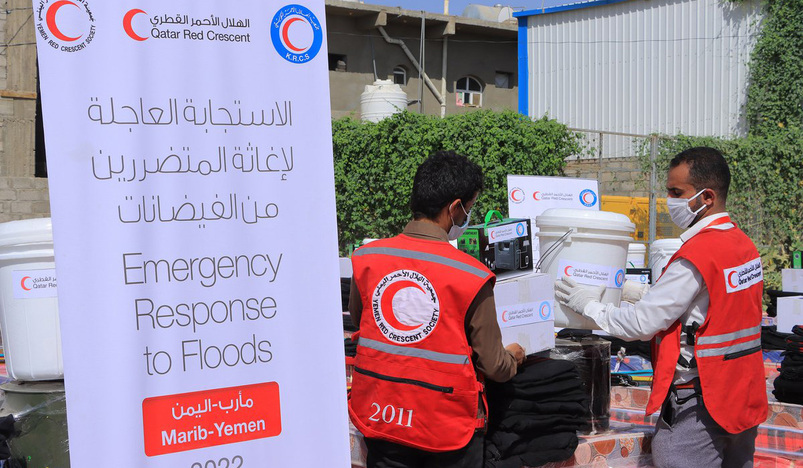 QRCS
Qatar Red Crescent Society (QRCS) and its Kuwaiti counterpart (KRCS) have launched an emergency response to provide urgent relief aid to the flood-stricken people in Marib, Yemen, which is intended to support 598 families will be supported with shelter kits, which are equally funded by QRCS and KRCS, under a bilateral agreement.
The project, which is being carried out in partnership with the Yemen Red Crescent Society (YRCS), is one of the most important projects in Marib, especially within the considerable needs of the affected people in the major fields such as food, shelter, water and environmental sanitation.
Commenting on this project, the Executive Director of YRCS in Marib Faris Al-Aqili said that such humanitarian intervention with the support of both QRCS and KRCS comes in fulfillment of the most critical needs due to flash floods that ravaged thousands of families over the past few weeks, pointing out to the volume of aid that had been distributed to the needy families at Al-Habila, Al Munif, and Arak camps.
(QNA)