QRCS, KRCS Provide Food Parcels for Drought-Affected IDPs in Somalia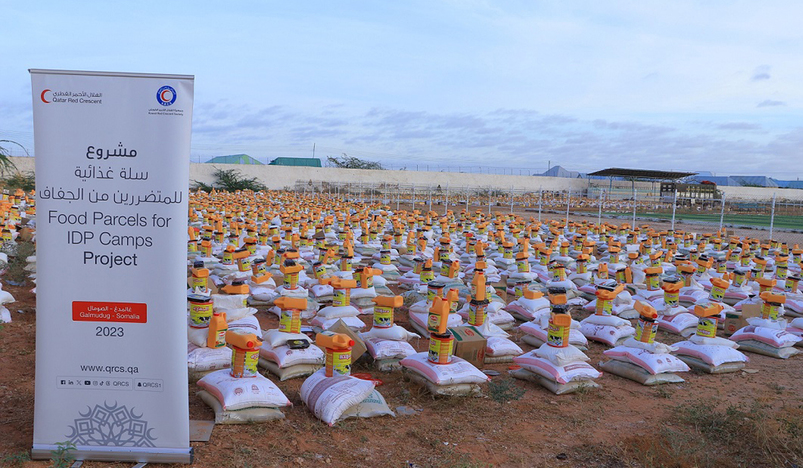 QRCS
In cooperation with Kuwait Red Crescent Society (KRCS), Qatar Red Crescent Society (QRCS) has completed the 'Food Parcels for IDP Camps' project in Somalia.
In a statement, QRCS said that the QR 713,441 project saw the distribution of diverse food parcels to 2,084 families, or 14,588 people, in need of emergency food. In coordination with the Somali Disaster Management Agency (SoDMA), the food aid distributions served internally displaced people (IDP) camps and drought-affected villages in the outskirts of Dusmareb, Galmudug State of Somalia.
The statement indicated that the project comes within the humanitarian efforts in Somalia, in cooperation with the local authorities and communities, which are always proactive in working with humanitarian partners to provide basic and life-saving aid, as well as protect the men, women, and children affected by disasters and conflicts.
The statement also highlighted the role of KRCS as a donor to this food aid project, which was the second under the joint intervention and as part of the bilateral strategic cooperation between the two sides to alleviate part of the drought consequences of the fraternal Somali people.
(QNA)