QRCS Deploys Humanitarian Aid Convoy to Gaza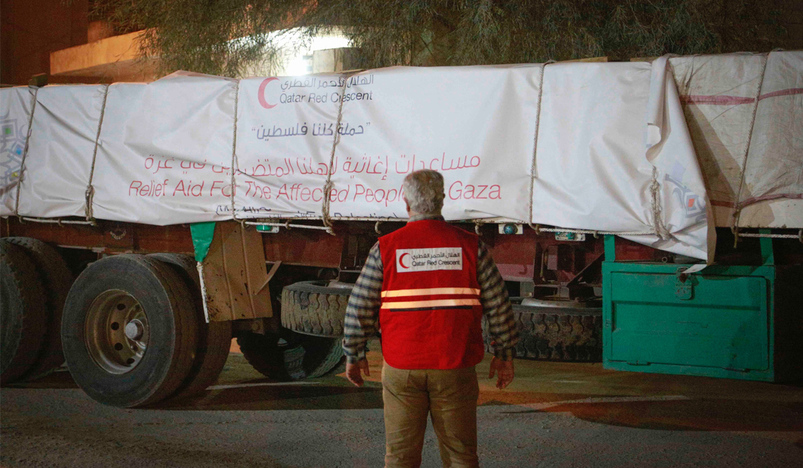 Humanitarian Aid to Gaza
Qatar Red Crescent Society (QRCS) has deployed a humanitarian aid convoy to Gaza, with tons of food and relief parcels to help the victims of the War on Gaza 2021.
Head of QRCS's representation office in Gaza Dr. Akram Nassar, said the aid convoy was part of the organizations humanitarian interventions for the benefit of those affected by the war, which left behind thousands of homeless families and hundreds of homes and residential buildings destroyed.
"At PRCS centers in Gaza, food and relief parcels will be handed over to 12,000 beneficiaries worst hit by the recent war" he added.
QRCS works to ensure the continuity of services in vital sectors, to improve the living conditions in the blockade. Among these are health care, water and sanitation, livelihoods, and shelter.
Since 2008, QRCS has carried out over 80 projects in Gaza, totaling USD 120 million in value.
SOURCE: QNA