QNL Organizes Host of Activities During July, August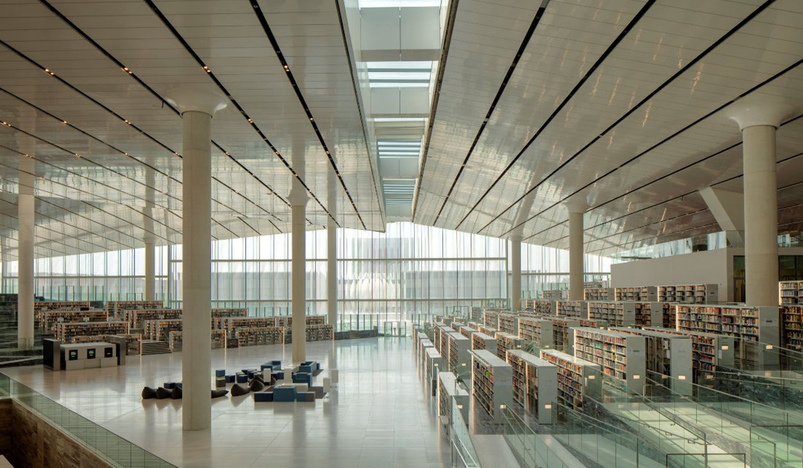 QNL
Qatar National Library (QNL) will organize a host of activities for all age groups during July and August that will include reading competitions, lectures, workshops, as well as especial events for children and young adults.
QNL offers the Summer Reading Challenge program from the beginning of July until Aug. 20. QNL will also hold a series of lectures that aim to provide parents and teachers with guidance and advice to encourage children to acquire habits that will help them achieve academic success. Among these lectures, a lecture entitled "how to enhance the academic excellence of our children," on July 11, will address topics in human psychology and neuro-linguistic programming to provide participants with tools and strategies that help achieve academic excellence for children.
On July 12, QNL will organize the fourth session in the "community reading" series to discuss the "Baghdad Clock," which was shortlisted for the 2018 International Prize for Arabic Fiction.
On July 16, QNL will organize a summer camp for children and young adults, where interesting activities will be offered throughout the summer vacation. The "discover the world with Kidzania summer camp" event will allow children to learn about various languages, traditional food, and costumes in Indonesia.
On July 23, QNL will organize a discussion session entitled "the power of the book: the adventure story of two young men," which sheds light on the impact of reading and the power of the word and how it changed the lives of two young Arabs.
QNL will continue to organize fun and creative activities during August as part of the summer camp program, where the "art of embroidery" event will be held on the first of the month, and provides a wonderful opportunity to learn the basics of one of the oldest traditional handicrafts. The "painting with colored sand" event will also be held on Aug. 21, providing an excellent opportunity for children to explore their creativity. In addition, two workshops will be organized- "make your own jewelry" on Aug. 22 and the "little weavers' on Aug. 23, where participants can create unique jewelry and explore the art of knitting in a fun and educational way.
(QNA)