QIB Becomes First Bank in Qatar to Launch Video Banking Via Its Mobile App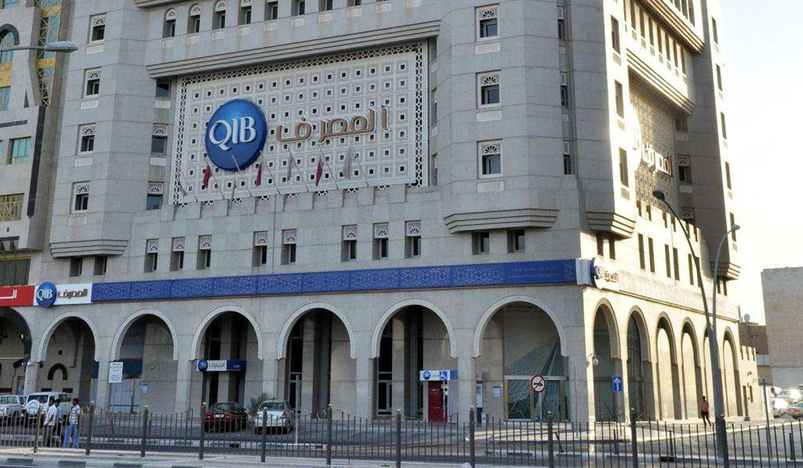 QIB
Currently Available For Instant Finance
Qatar Islamic Bank (QIB), Qatar's leading digital bank, has announced the launch of a unique Video Banking service for the first time in Qatar through its award-winning QIB Mobile App.
The new service, QIB's latest first-to-market solution, complements the Bank's efforts to enable customers to be in control of all their banking and financial needs and from anywhere across the globe. This service supports the bank's journey towards the full digitization of its products and services while enabling customers to interact with a QIB representative in case they would like to get further advice or seek any clarifications.
The Video Banking service currently allows existing QIB customers to easily place a video call with a QIB service agent to get real-time, efficient guidance while applying for Instant Finance digitally via the QIB Mobile App. The service will soon be extended to other products and services within the QIB Mobile App.
Customers can share their App screens with the Bank agent ("co-browsing") and get detailed, step-by-step guidance and support in order to complete their transactions The Video Banking service enables customers to opt also for a text-chat or voice chat-only mode as per their preference. Customers can choose to switch the Video chatting service on or off at any point during their call with a customer service agent. With new structural and interface changes, the new QIB Mobile App technology raises the bar in digital banking in Qatar, giving customers full control of their banking and financial needs. 
Commenting on the new service, Mr. D. Anand, QIB's General Manager – Personal Banking Group said: "Video Banking is another market-first for QIB, which merges the online and offline world, taking our digital customer experience to a new level. Digital innovation and customer-centricity are core components of our business strategy and mission to revolutionize the banking scene in Qatar and beyond."
"The all new QIB Mobile App provides an ideal digital platform that enables us to continue to offer innovative services that empowers our customers and puts them in control of their banking and financial lives at any time and from anywhere."
QIB is the first bank in Qatar to introduce Instant Finance, the fastest and fully digital way to obtain personal financing in Qatar. It was also the first Bank in Qatar to introduce a completely Digital Onboarding solution via the Mobile App, allowing prospective customers to start a relationship with the Bank by opening a savings or current account in a few minutes.
QIB has recently launched an all-new version of its award-winning Mobile App, creating a simplified and more engaging user experience. The revamped application adopts a convenient, "step by step", approach with enhanced navigation to enable easy and full access to the bank's digital services.
The new QIB Mobile App features easy-to-use English and Arabic interfaces, secure and smart biometric login, self-registration, smart shortcuts, and a combo navigation panel that allows customers to find all the offered products and services in simple steps and get the help they need quickly within the app for a seamless and intuitive customized experience. All transactions can now be completed within a few steps and customers will reap the benefits of the advanced and secured data systems to avoid filling or re-entering pre-registered information.
Available on App Store, Google Play, and Huawei AppGallery, customers can download the QIB Mobile App and easily self-register using their active ATM/Debit Card number and PIN.  The App offers customers the ability to have full control of their accounts, cards, and transactions and to fulfill all their banking requirements remotely.
For more information, please visit www.qib.com.qa