QFFD Provides Essential Medicines to 11 Provinces in Afghanistan in Collaboration with WHO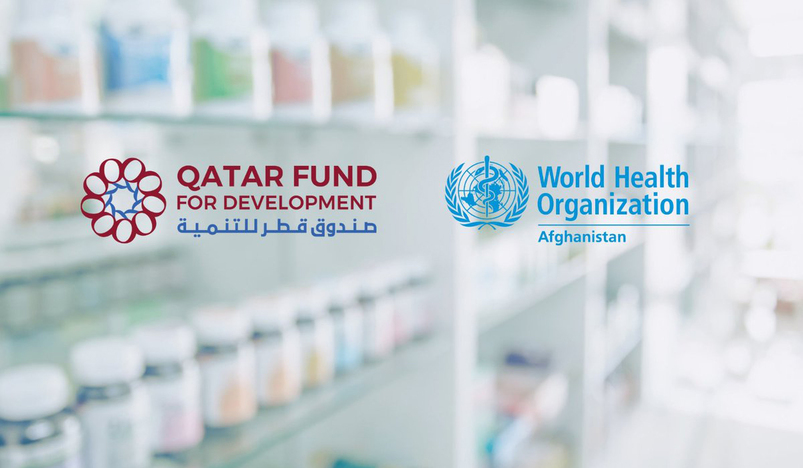 QFFD
Qatar Fund for Development (QFFD) signed an agreement with the World Health Organization (WHO) to support the provision of essential health services in underserved areas in the 11 provinces of Afghanistan.
With the funds from QFFD, WHO will procure pre-qualified medicine for primary health care and facilitate delivery and distribution to the health facilities in the provinces of Helmand, Daikundi, Ghor, Farah, Samangan, Zabul, Takhar, Baghlan, Maidan Wardak, Paktika, and Nuristan. The medicines will be used in the prevention and treatment of diseases related to sexual and reproductive health, and maternal, newborn, and child mortality. In addition, WHO will support the capacity development of health workers on medical supply chain management and rational use of medicine as per national standard treatment guidelines.
HE Director-General of QFFD Khalifa bin Jassim Al Kuwari said, "The State of Qatar stands at the forefront of the global support of the Afghan people. Complementing ongoing efforts, QFFD is working with different partners to improve the livelihood of developing and disaster-stricken and conflicts driven areas worldwide. We look forward to achieving tangible achievements and improving the livelihood of the Afghan people by supporting the health sector".
"WHO has been supporting the health needs of Afghans, including provision of medicines and medical supplies to the health facilities", said Dr. Luo Dapeng, WHO Representative in Afghanistan. "The new funding from the Qatar Fund for Development will even boost our capacity to reach more people, especially women, children, the elderly and the most vulnerable in the most underserved areas of the country." "Enhancing the provision of essential medicines in the underserved areas in Afghanistan is an opportunity to reduce preventable deaths among women, children, and adolescents and significantly improve their health and well-being. Thanks to Qatar Funds contribution, more than one million patients will have better access to quality primary health care," said Dr. Alaa AbouZeid, Health Emergencies Team Lead at WHO Afghanistan.
WHO and QFFD aim to reduce morbidity and mortality among the population in Afghanistan living in underserved areas by providing high quality, accessible, acceptable, equitable, and affordable health services through 89 health centers targeting vulnerable populations, especially women and girls.
(QNA)