QF Researchers Find Booster Jab Necessary to Curb COVID-19 Infections Worldwide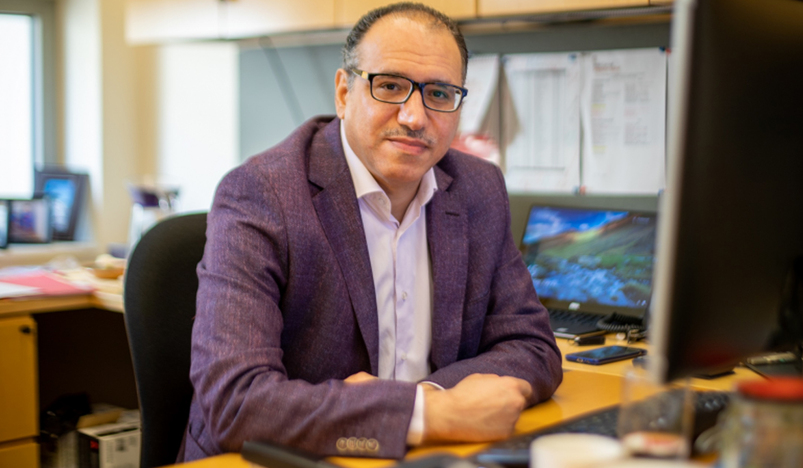 Dr. Laith Abu Raddad
Research by experts at Qatar Foundation has produced consistent evidence from vaccinated groups that vaccine effectiveness against mild infection is gradually waning in the months after the second dose. However, there was no waning in the vaccine effectiveness against COVID-19 hospitalization and death, which remained robust for six months after the second dose.
While Qatar, the US, the UK, and Germany set out plans to begin booster vaccination, no definite decision has yet been taken in most of the countries in the Arab region.
"We are seeing a decrease in immunity against only mild infection month by month after the second vaccination dose, and more data is emerging about the effectiveness of adding a third booster vaccination jab," said Dr. Laith Abu-Raddad, Professor of Population Health Sciences at Weill Cornell Medicine-Qatar – a Qatar Foundation (QF) partner university where research into lasting vaccine effectiveness has been conducted – and Adjunct Professor of Epidemiology and Biostatistics at QF member Hamad Bin Khalifa University's College of Health & Life Sciences.
Scientists continue to debate whether adding the booster jab is a more effective solution than focusing on vaccinating those who remain unvaccinated. Dr. Abu-Raddad emphasized that we need to do both for optimal protection and for the global community to return to a sense of normality beyond the constraints of the COVID-19 pandemic.
"The results we have from our research so far are consistent with the previous statement of vaccine developers that antibodies are gradually waning after the second dose, and that the immune response is robust after the third booster jab and is adding even more protection against infection than the second dose," he said.
Some studies indicate mixing vaccine types may be beneficial
On mixing and matching COVID-19 vaccines or boosters, Dr. Abu-Raddad explained that some studies indicated this can be effective, but the evidence base is still not fully sufficient to move in this direction. Booster jabs will be of the same vaccine used in the first and second doses, but this may change over the coming weeks when evidence will be sufficient to mix vaccine types.  
Will booster vaccination exacerbate existing vaccine inequity?
In countries such as Lebanon, Jordan, Kuwait, and Tunisia, the average percentage of fully vaccinated people is only 28 percent. And while some experts debate the potential of increasing this vaccine inequity by adding a vaccine booster, Dr. Abu-Raddad believes the solution to this inequity is increasing the production of vaccines as well as improving vaccine distribution infrastructure.
"The US, for example, is planning to give donate a billion dose to people around the world, while also providing booster vaccinations to Americans. More countries need to move into this direction," he said.
Qatar is one of the countries in the Arab region that has announced its plan to start distributing a third booster jab, starting with some of its high-risk population.