QetaiFAN Beach Fest to welcome over 30,000 fans from Nov 19 to Dec 18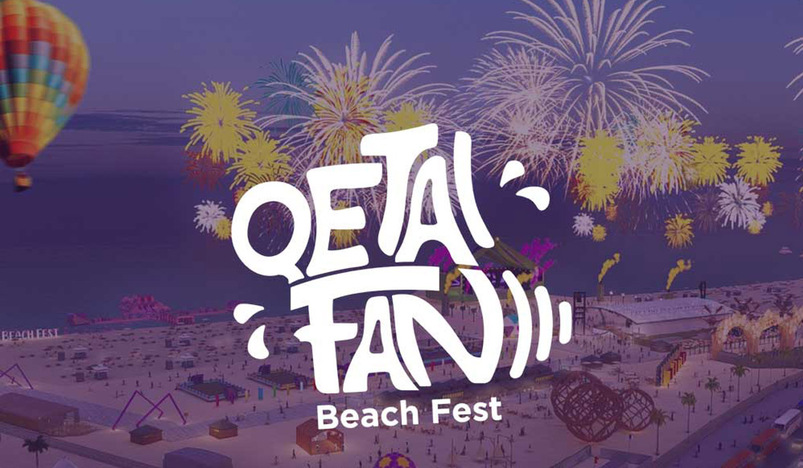 QetaiFAN Beach Fest
QetaiFAN Beach Fest Powered by Unit-Y will welcome Playing for Change Foundation and their artist ambassadors in a partnership to help build and support more schools of music and arts education across the globe creating social change in celebration of the World Cup in Qatar,.
Taking place from the November 19 to December 18, QetaiFAN Beach Fest will welcome close to 30,000 fans daily to Qetaifan Island North, located in the city of Lusail, to enjoy a full variety of entertainment options and live music from major international artists. In the interests of the needs of the world and those less fortunate, QetaiFAN Beach Fest is proud to join Playing for Change Foundation as its official philanthropic partner.
Playing for Change Foundation leverages individual cultures to help the next generation rise beyond the circumstances they are facing to build a future for themselves, creating social and economic impact on their communities. As we see so many cultures gather together in Qatar from every corner of the globe, this partnership will allow each individual attending the festival to positively impact many of the countries they are coming from and others unable to participate, all through the universal language and power of music.
The artists performing during the festival will be partners in not only providing incredible entertainment and music to those attending, but also will be helping children worldwide rise through their own culture, with greater access to education and a positive future.
With programs already operating in 15 countries and influencing thousands of students every day, Playing for Change Foundation looks to utilize the proceeds from QetaiFAN Beach Fest to significantly expand the arts education reach and offerings in the MENA region, and beyond.
"We could not be more grateful to the partners of QetaiFAN Beach Fest and the hundreds of artists participating from across the globe. It is truly an honor for Playing for Change Foundation to be joining QetaiFAN Beach Fest as their charitable partner. The funds raised will go toward helping children in the areas of greatest need to rise up through their own culture and create social impact in their communities," said Jake Groshong – CEO of Playing for Change Foundation.