QC Constructs Water Station for Flood Victims in Pakistan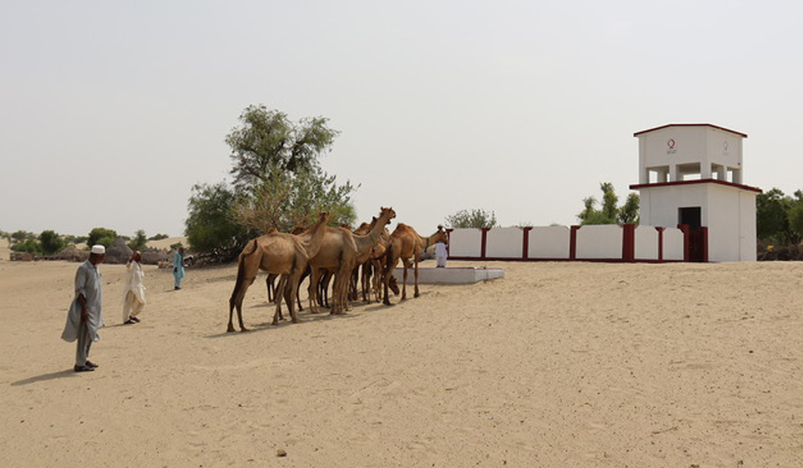 Qatar Charity
Qatar Charity (QC) announced that it has constructed a solar-powered water station in Sahar Chanhiyan, a flood-affected village in Sanghar District of Sindh Province, Pakistan.
In a statement on Sunday, QC indicated that the project is part of its ongoing interventions in the field of water, sanitation, and hygiene (WASH) in the country to protect the people from the hazards of contaminated water and provide safe and clean drinking water to vulnerable communities. Approximately 1,000 persons directly benefit from this water intervention.
The water station was constructed in Sanghar because it is one of the most affected areas by the 2022 floods, which affected over 33 million people in the country, destroyed buildings, infrastructure, and washed away livestock.
The project has been widely welcomed and appreciated by residents and local officials. Deputy Commissioner of Sanghar District Muhammad Ishaq Gad said: "I am thankful to the generous donors of Qatar and QC for providing safe drinking water by installing the solar-powered pump in this remote village of Sanghar, which was crucial to meet the urgent need for clean drinking water, especially as the communities are still recovering from the last year's floods." In turn, Additional Director of the Social Welfare Department in Sanghar Wajid Ali Memon said: "The communities were suffering from water-related diseases and the difficulty of accessing safe and clean drinking water due to the 2022 floods. I am very thankful to Qatar Charity and the people of Qatar for providing the water facilities, particularly in the badly affected district, Sanghar, which was in dire need of safe drinking water." QC has implemented around 750 water projects, including water stations, hand pumps, and solar-powered pumps, from the beginning of 2023 until June. Approximately 138,750 people in various parts of Pakistan benefit from these projects.
(QNA)