Qatar's Weightlifter Fares Ibrahim Wins Gold and Silver in 2021 World Championships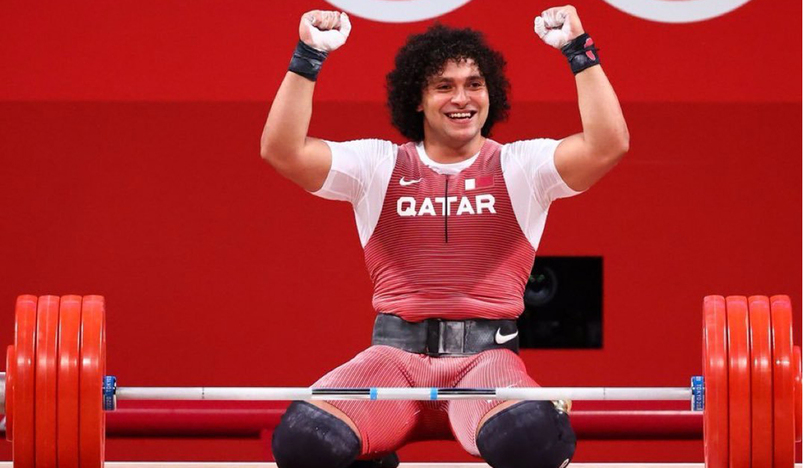 Fares Ibrahim
Qatar's Olympic Gold medalist and champion Fares Ibrahim won on gold and silver medals on Tuesday, at the 2021 World Weighting Championships, which is currently hosted by the Uzbekistan capital Tashkent until Dec. 17th.
Fares Ibrahim has claim the clean and Jerk gold medal with a lift of 229kg and clinched total silver medal with 394kg, setting new standards of excellence to the Qatar's sport achievements.
This global event is bringing together the world best 432 weightlifters (men and women) from 74 nations across the world.
In a post event statement on Tuesday, the president of Qatar Weightlifting Federation, Mohammed Yousef Al Mana has described Fares victory in Uzbekistan as a confirmation to his glorious gold medal he achieved in Tokyo 2020 Olympics.
Al Mana also dedicated this new record of achievement to the Qatar's wide leadership, who always spare no effort to support the country sport movement at the local, regional and international levels.
The Qatari champion Ibrahim said: "I'm really happy of this achievement and hope to gain more experience that could help me to set better records in the upcoming championships, particularly 2024 Paris Olympics.
SOURCE: QNA