Qatar's Waste Management System: A Sustainable Solution for a Growing Nation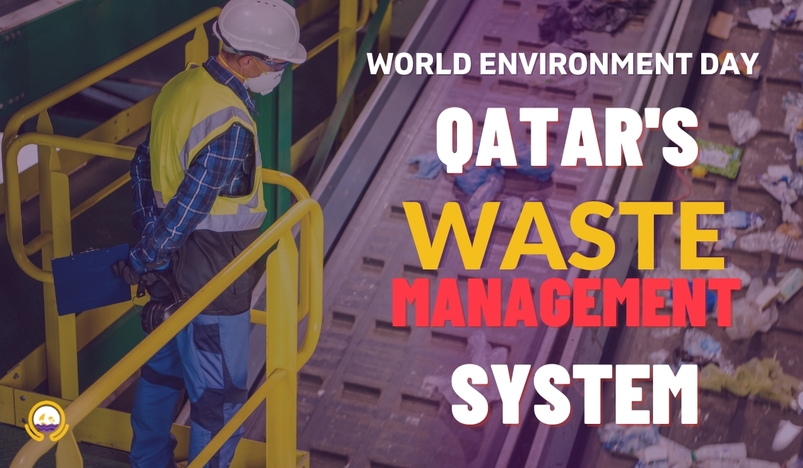 Qatar's Waste Management System
As a small but rapidly developing nation, Qatar has made remarkable strides in establishing an efficient and sustainable waste management system. Recognizing the environmental and health hazards associated with improper waste disposal, the Qatari government has implemented innovative strategies and cutting-edge technologies to tackle the nation's waste management challenges, in line with Qatar National Vision 2030.
This article explores Qatar's waste management system, highlighting its key features, practicalities, and future prospects.
Integrated Waste Management Approach
Qatar has adopted an integrated waste management approach that focuses on minimizing waste generation, promoting recycling and reuse, and ensuring proper disposal of residual waste. This comprehensive approach encompasses several key components, including waste reduction, recycling and composting, waste-to-energy initiatives, and safe landfill practices.
Waste Reduction and Recycling
To address the issue of waste generation at its source, the government of Qatar has implemented various initiatives to raise awareness and promote waste reduction. These efforts include campaigns and recycling centers, encouraging citizens to adopt sustainable practices such as reducing single-use plastics and practicing responsible consumption. 
In a very recent update, Municipal authorities announced that they would provide waste containers to all households in Qatar in the next five years, in a bid to segregate waste at source. 
Advanced Waste-to-Energy Initiatives
Qatar has embraced waste-to-energy technologies to harness the energy potential of residual waste. The nation's first waste-to-energy plant, the Domestic Solid Waste Management Centre (DSWMC), utilizes advanced incineration processes to convert non-recyclable waste into electricity. This facility significantly reduces the volume of waste that would otherwise be sent to landfills while simultaneously producing clean energy for local consumption.
Landfill Management
Qatar produces more than 2.5 million metric tons of municipal solid waste each year (source: Al Tamimi & Company). The country's solid waste management market is expected to witness a growth of 5.81% between the years of 2020-2025. 
The method of waste disposal by landfill is not a practical solution for a country like Qatar where land availability is limited. Although the government aims to minimize waste sent to landfills, it recognizes the need for safe and controlled landfill operations. 
There are three landfills in Qatar; Umm Al-Afai for bulky and domestic waste, Rawda Rashed for construction and demolition waste, and Al-Krana for sewage wastes (source: BioEnergyConsult). The Al-Krana landfill, the largest sanitary landfill in the country, adheres to international best practices for landfill design and operation. It incorporates measures such as leachate collection systems, gas monitoring systems, and landfill gas capture for the generation of electricity. These practices mitigate the potential environmental impact of landfills and maximize resource recovery.
Technological Innovations
Qatar has embraced technological advancements to enhance its waste management system. The use of smart waste management systems equipped with sensors and data analytics enables efficient waste collection, reducing operational costs and improving resource allocation. Additionally, the country is exploring emerging AI technologies to further optimize waste management processes.

Through integrated approaches, advanced technologies, and public-private partnerships, Qatar's waste management system continues to evolve to meet the challenges of its growing population and urbanization. The targets align with several key pillars of the country's future vision (QNV 2030), including environmental sustainability, economic diversification, and social development.
Ongoing research and development initiatives aim to explore new waste management technologies and sustainable practices. Qatar's commitment to environmental sustainability and its proactive approach to waste management ensures a cleaner and greener future for Qatar and its residents.