Qatar's Religious Complex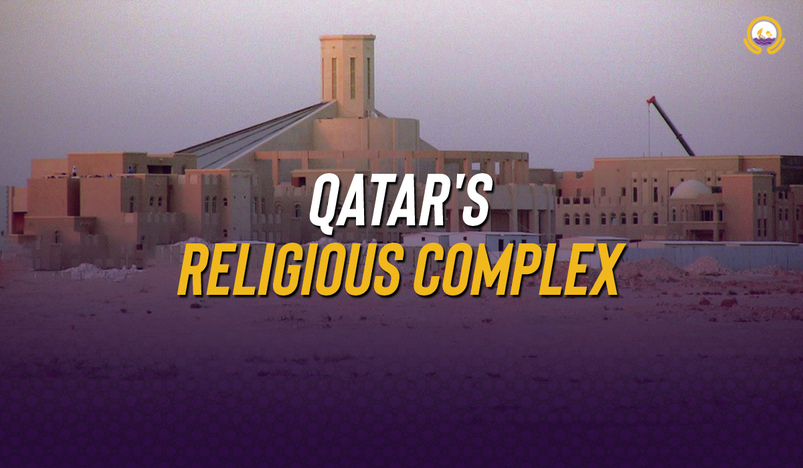 Religious Complex in Abu Hamour
Qatar is a predominantly Muslim country but it has a good number of non-Muslims among its expatriate residents. The State permits Christians to worship privately and has recognised several Christian churches.
The first church was opened in 2008 and the area in which it has been opened is now called the Mesaimeer Religious Complex. With respect to the Islamic laws of Qatar, the churches do not display Christian symbols like crosses, bells, or a steeple on their exterior. 
Christians make up about 14% of the total population. Most of them are immigrants from East Asian countries like the Philippines and India, and others from Europe, the Americas and Africa. Today the religion is a widely accepted practice in Qatar. The government recognises Christian marriages, and churches recognised by the government are allowed to conduct religious classes.
A total of six churches were built in this complex which is now home to nearly a hundred smaller churches and religious groups. All of them offer worship services in different languages to cater to all international communities. 
1. Our Lady of the Rosary Catholic Church
This is the main worship centre for Roman Catholics, mainly from the Phillippines, India, South America, Africa, Lebanon, and Europe. It is the first church built in the country since the Muslim conquests in the 7th century. This church is part of the Apostolic Vicariate of Northern Arabia and serves around 200,000 Catholics in Qatar.
2. Inter-Denominational Christian Church (IDCC)
It is a centre where churches of 28 different denominations have their independent premises for worship. It is a cluster of different Indian expatriate Christian communities united under the umbrella of IDCC. These 28 churches later merged and grouped into 11 member churches for regular proceedings. Though the individual member churches are completely separate in matters of faith and worship, they are bound by a single common administration. 
i. Immanuel Mar Thoma Church [Building 1]
ii. Pentecostal Churches [Building 2]
iii. The Pentecostal Mission [Building 3]
iv.  St. Thoman Evangelical Church  [Building 3]
v. Doha Tamil Churches [Building 3]
vi. Telugu Christian Fellowship [Building 3]
vii. Brethren Churches [Building 3]
viii. St. Thomas Syro-Malabar Church [Building 4]
ix. Malankara Orthodox Church [Building 5]
x. St. Thomas CSI Church [Building 6]
xi. St. Mary's Malankara Church [Building 7]
3. Anglican Church of the Epiphany
The Church of the Epiphany is the Anglican Church in Qatar, a member of the Diocese of Cyprus and the Gulf, which is part of the worldwide Anglican Communion. Their congregation is a diverse and multicultural community of many nationalities, with worship services in different languages such as English, Tamil, and Igbo. 
The Anglican Centre is the home to the Anglican Church of the Epiphany. It has served many Anglican, Protestant and Evangelical Christian communities since 2013. The Centre has 26 different halls for the use of congregations, and also easily facilitates classrooms, and meetings and has assembly halls available for Church Groups, Youth Groups, Sunday School, and Prayer Groups.
4. St. James Jacobite Syrian Orthodox Church
The Jacobite Syrian Orthodox Church caters to Jacobite Christians from India. The church opened to the public in 2009. The church's main altar is dedicated to St. James, brother of Jesus and the first Chief priest of Jerusalem, Apostle, Virtuous, and Sahada. It is among the very few Jacobite Churches dedicated to St. James. 
5. St. Isaac and St. George Greek Orthodox Church 
This Church is home to the congregation of Orthodox communities across the Arab world. It caters to Arab, Greek, Russian, Cypriots, and Romanian Greek Orthodox worshippers. It is estimated that 10,000 expatriates from the Middle East, Asia, and Africa attend the church's services in different languages.
6. St. Peter and St. Paul Coptic Church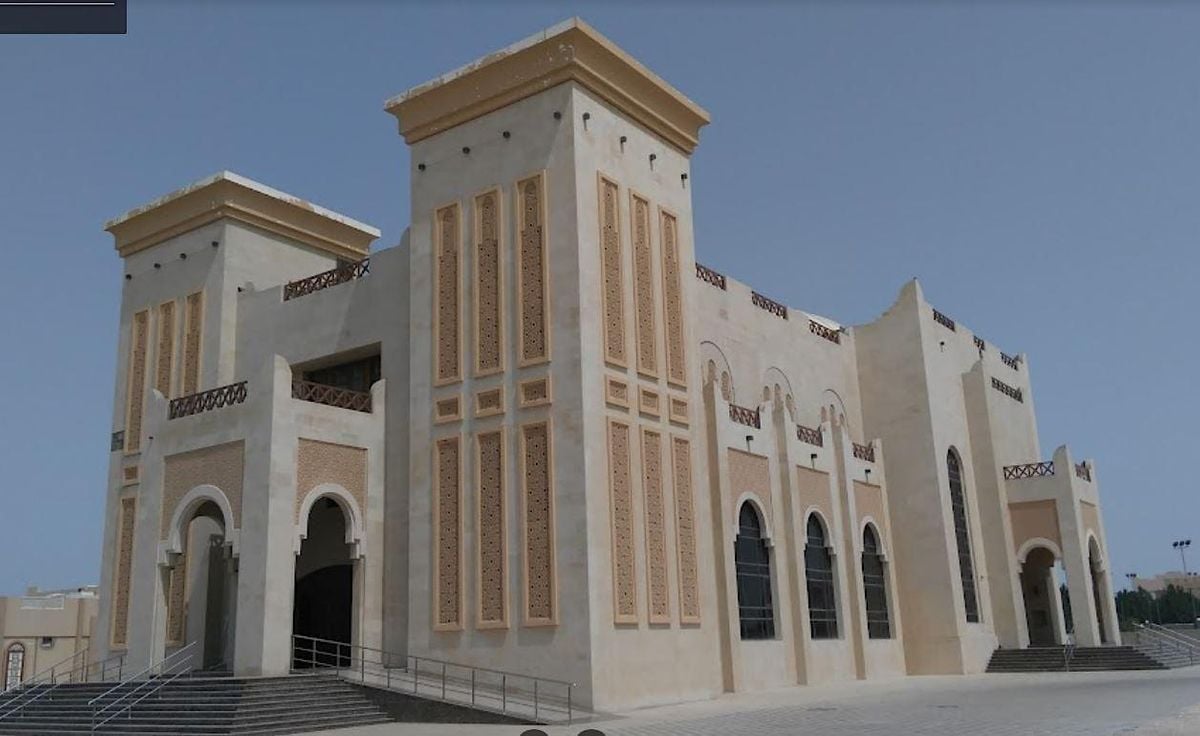 This church mainly serves Qatar's Egyptian Coptic community. Coptic Orthodox Patriarchate of Alexandria is an Oriental Orthodox Christian church based in Egypt, servicing Africa and the Middle East. It is considered the largest Christian denomination in Egypt. 
The Religious Complex, located in Abu Hamour, is about 20 minute's drive from the city centre. Public transport like Karwa bus is available, but there is no Doha Metro service. There are, however, the Metro Link buses.