Qatar's first Eurofighter Typhoon for World Cup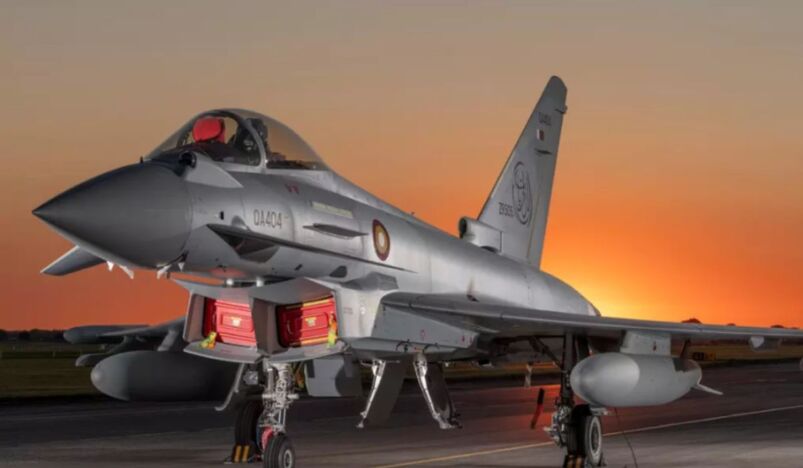 Qatar received its first Eurofighter Typhoon for World Cup
BAE Systems Group Managing Director Air Cliff Robson rolled over the first Typhoon to the Qatar Armed Forces on 15 August 2022.
At the inauguration ceremony for the Qatari Typhoon aircraft, held at Warton airport in the United Kingdom, were H.E. Secretary of State for Defense of the United Kingdom Ben Wallace and H.E. Deputy Prime Minister and Minister of State for Defense Affairs of Qatar Dr. Khalid bin Mohammed Al Attiyah.
Qatar's purchase of Typhoon aircraft was fulfilled on schedule, and this ceremony served as the aircraft's premiere.
Later this month, just in time, the first Typhoon will set sail from the United Kingdom for Qatar. Typhoons will play a crucial role in the next FIFA World Cup, which kicks off on 20 November.
BAE Systems has reported that the governments of Qatar and the United Kingdom have established a deal to give assistance, which would entail the formation of joint United Kingdom–Qatar Typhoon and Hawk squadrons to train the Royal Air Force personnel.