Qatari Startup Qualifies for Hult Prize Finals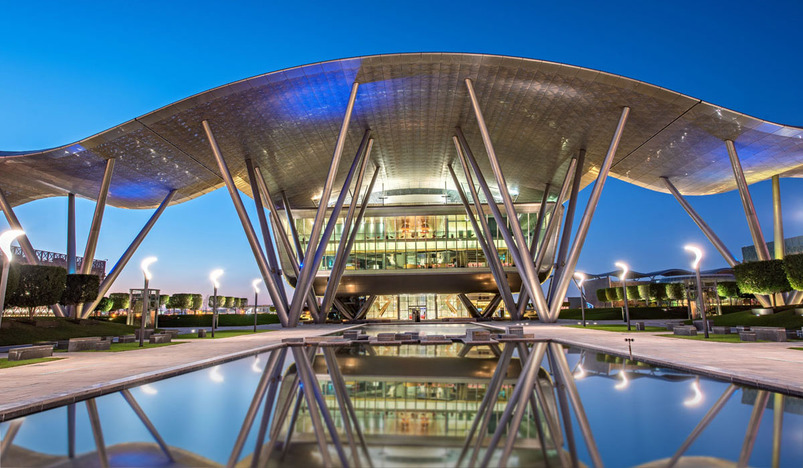 Qatar National Convention Centre
A Qatari startup has joined the list of qualified startups for the international Hult Prize competition, which is the worlds largest startup program.
Qatar University (QU) said in a statement on Tuesday that Revive is the first Qatari startup to participate in the competition.
Established in 2010, the Hult Prize is supervised by the United Nations in cooperation with former US President Bill Clinton.
Teams of university students from all over the world compete annually for its prizes to develop profitable projects or companies aimed at solving societal challenges.
This year's challenge revolves around rethinking food and food systems and build the foundations of a venture that will create jobs, stimulate economies, reimagine supply chains and improve the overall outcome for 10 million people by 2030.
Revive does that by preserving surplus food by bringing new technology to Qatar and redistributing it to those in need, which will not only help raise nutrition but also create a step towards reducing surplus food and increase food security within Qatar.
42 teams from around the world will compete for a USD 1,000,000 seed capital award given by President Bill Clinton at the United Nations Headquarters.
The final phase of their world-class Accelerator program was hosted at Ashridge Castle, United Kingdom, where all teams went through an intensive 5-week long challenge to take their start-ups off the ground.
Revive, a startup founded by QU students Kateba Al-Ghazali, Sumaya Yusuf, and Nosheen Zehra, is aimed at creating social impact and outperformed a record number of 350,000 program participants who began their journey this fall.
Head of the Human Nutrition Department Dr. Tahra ElObeid noted that this project is crucial both nutritionally and economically, stressing that food production necessitates the use of a large number of natural resources, hence food waste or loss wastes resources and has significant environmental consequences and that this initiative is critical because it decreases food loss and waste, resulting in more efficient resource usage.
Hult team Kateba Al-Ghazali, Sumaya Yusuf, and Nosheen Zehra stated, "It has been an incredible journey, one which would not have been possible without the tremendous support and motivation we have received. We would like to thank Qatar University, Nama Center for Social Development and Entrepreneurship, MBK Holdings, Innovation Cafe, and all the experts and mentors we have met along the way for their unconditional support. We hope we can take Revive much forward and bring the change we wish to see in the world."
SOURCE: QNA