Qatari Athletes Win Two Gold Medals at Asian U20 Athletics Championships in South Korea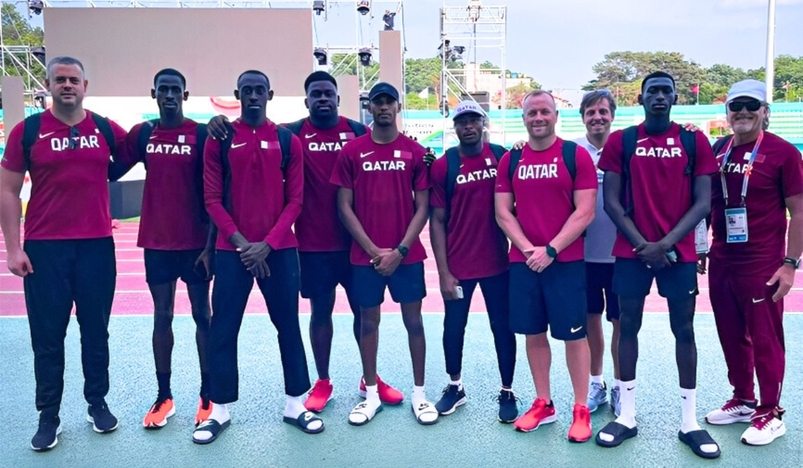 Qatari Athletes Win Two Gold Medals at Asian U20 Athletics Championships in South Korea
Qatari athletes won two gold medals at the Asian U20 Athletics Championships in South Korea on Sunday at the launch of the championship, which is being held at Yecheon track and field, with the participation of more than 500 male and female athletes from 40 Asian countries from June 4-7.
Ismail Daoud won the gold medal in the 400m race, recording a time of 46.18 seconds.
His colleague Saif Abdel Salam won the gold medal in the pole vault competition, setting a new record for his category of 5.50 m.
Amer Mohammed also qualified for the semi-finals of the 100m race, with a time of 10.84 seconds to compete in the final of the 100m race as part of his search for the first medal at the Asian level.
The Qatar Athletics Federation announced the list of the Qatari national team athletes including Ismail Daoud in the 400m and 400m hurdles races, Abdul Rahman Mohammed in 400m hurdles race, Saif Abdel Salam in pole vault competition, Nayef Al Rashidi and Omar Daoud in 110m hurdles race, Amer Mohammed in100m race, Ahmed Jibreen in the discus throw and shot put competitions.
(QNA)