Qatar Youth Council Holds First its Meeting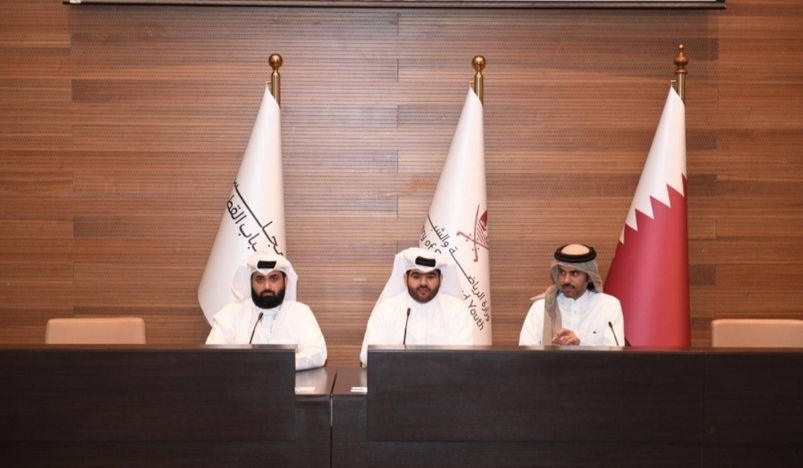 Qatar Youth Council Holds its First Meeting
The Qatar Youth Council, affiliated with the Ministry of Sports and Youth, held its first meeting, where a speaker and a deputy-speaker were elected in a direct secret ballot.
The poll results showed electing Nawaf Mohammed Al Mudhaka as council speaker and Farhoud Hadi Al Hajri as council deputy speaker, while the council's offices and committees will later be formed to distribute work among council members.
Advisor to HE the Minister of Sports and Youth Abdulrahman bin Musallam Al Dosari stressed that the ministry has high hopes for this council and counts on its performance.
For his part, Director of Youth Affairs Department at the Ministry of Sports and Youth Fawaz Al Misifari said that the Qatar Youth Council is seen as the best representation of youth as it represents youth centers, which include the majority of this age group in Qatar.
He added that the Council is expected to advance youth work in Qatar in all aspects, whether by monitoring issues and challenges or proposing appropriate solutions to youth aspirations and visions in all areas of interest to youth.
The inauguration of the Qatar Youth Council comes within the efforts of the Ministry of Sports and Youth to develop and raise awareness among young people about the issues that concern society, in addition to enhancing the leadership and humanitarian aspects and building the character among young people, as well as contributing to the evaluation and development of strategies and state plans for youth development.
(QNA)