Qatar wins opening handball match against Hong Kong in 19th Asian Games prelims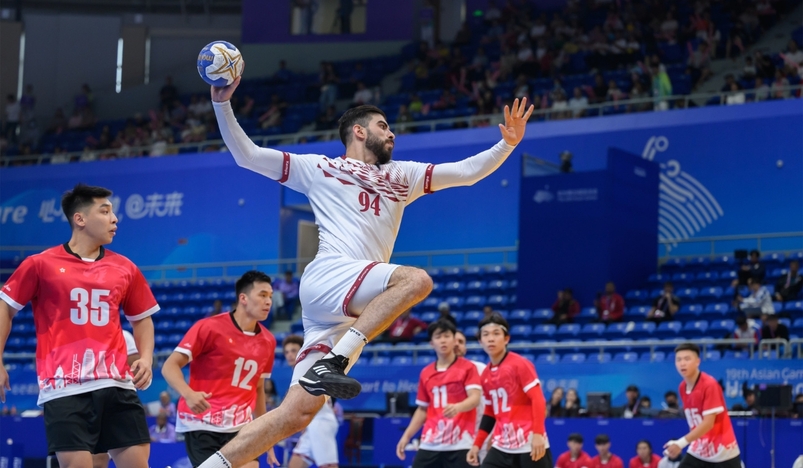 Qatar defeats Hong Kong to win the opening handball match
In the 19th Asian Games, Qatar's Handball Team played its first match in Preliminary Round Group B in Hangzhou, China. The event was graced by the presence of H.E. President of Qatar Olympic Committee (QOC) Sheikh Joaan bin Hamad Al-Thani. Qatar secured a dominant victory over Hong Kong with a final score of 36/18.
The first half ended with Qatar leading 20/11, demonstrating their control throughout the match.
Qatar is well-represented in the competition with a delegation of 185 male and female athletes participating in 27 different sports, including archery, athletics, basketball, boxing, chess, cycling, e-sports, equestrian, football, fencing, gymnastics, golf, handball, jiu-jitsu, karate, windsurfing, squash, swimming, tennis, taekwondo, triathlon, table tennis, volleyball, 33 basketball, beach volleyball, weightlifting, and archery.