Qatar Wins Gold in Arab Table Tennis Championship for Junior Category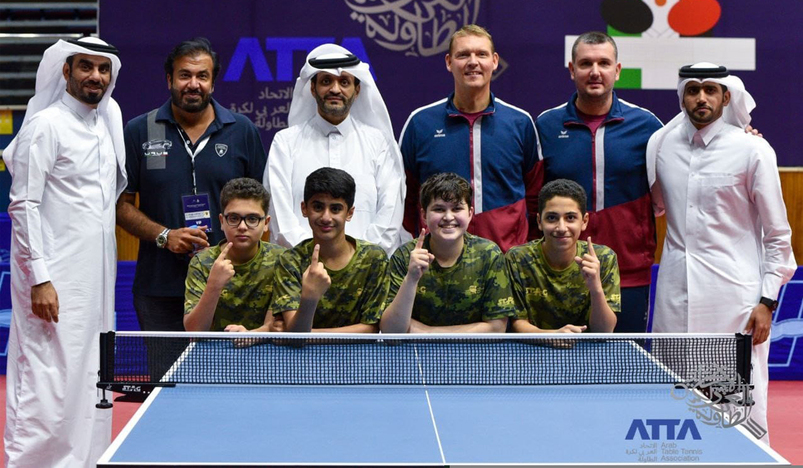 Arab Table Tennis Championships
QNA
Qatar's national team won a second gold after the junior U-13 team crowned champions in their age group at the Arab Table Tennis Championships, currently being held in the capital Amman.
The Qatari team defeated its Tunisian counterpart 3-0 in the final.
The Qatari juniors yesterday defeated Egypt 3-0 in the finals.
Qatar U-11 also were crowned champions after defeating their Tunisian counterparts 3-2 in the final yesterday. Qatar national men's team secured the bronze medal after their 3-0 defeat against Jordan in the semi-finals yesterday.
Khalil Ahmad Al Mohannadi, President of the Arab Table Tennis Federation and Qatar Table Tennis Association (QTTA) and First Vice-President of the International Table Tennis Federation (ITTF), noted the strength of the competitions at the Arab Championships and the high levels of performance my most countries.
Al Mohannadi praised the achievements of Qatari champions and their advanced level, which proves that the Qatari sports is reaping the fruits of its efforts over the past years, in accordance with a deliberate strategy to reach this honorable level of results.
Al Mohannadi stressed continued support for all Qatari teams in order to continue development in all forums to achieve more wins and successes.