Qatar Tourism Unveils Third Edition of Qatar Now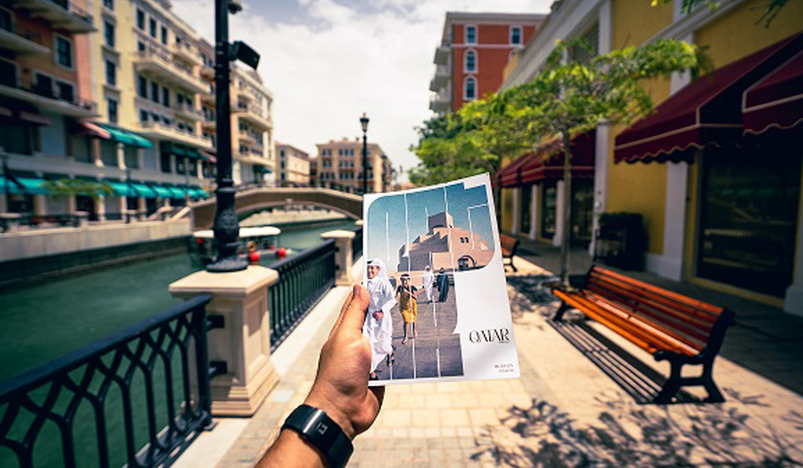 Qatar Now
Qatar Tourism has released the third edition of its Qatar Now guidebook, a bi-yearly comprehensive country guide that aims to enhance the visitor experience, inspire exploration, and deepen understanding of Qatar as a destination.
The latest edition features two sides, each focusing on a distinct aspect of Qatar. On one side, readers will embark on a captivating journey into the country's cherished traditions, discovering Qatar's rich cultural heritage and exciting ways to connect with the culture. On the other side, the guidebook delves into the cutting-edge innovations, visionary projects and peoples that are shaping Qatar's modern landscape. The two sides are titled, 'Vibrant Tradition' and 'Modern Vision.' Chief Operating Officer of Qatar Tourism, Berthold Trenkel said: "Our Qatar Now guidebook captures the depth of Qatar's cultural identity and latest tourism offering for travellers from across the globe. This edition of the guidebook is designed to encapsulate the unique duality of Qatar's tradition and modern vision. With this edition, we aim to showcase the richness of the country's cultural heritage while highlighting the innovative strides that it makes towards the future." The third edition of the Qatar Now guidebook features a collection of compelling stories from prominent local voices, offering a personal glimpse into the lives and experiences of Qataris who have made significant contributions to Qatar's cultural and artistic landscape. Notable personalities include Nasser Al Attiyah, the brand ambassador of Qatar Tourism, as well as Khalifa Haroon and Mubarak Al Malik, who have left a permanent mark on the nation's creative scene.
Families with young travellers from around the world can also be inspired by the guidebook, with a feature by Qatar's youth who share their take on the most fun adventures to have in the country, from theme parks to interactive museums and tasty treats.
In conjunction with the guidebook, Qatar Tourism is launching the Qatar Now content hub on (qatarnow.qa). The online platform hosts a wealth of exciting stories, offering readers a deeper insight into the captivating narratives of the Qatar Now voices.
Qatar Now is available in both English and Arabic, and distributed across key visitor touchpoints, including Qatar Tourism info points, hotels, and shopping malls, to ensure easy access for tourists seeking a comprehensive resource for their exploration of Qatar.
Qatar Tourism issued the first edition of Qatar Now guidebook in March 2022, and the second version on December 1, 2022.
(QNA)