Qatar Tourism to Open "B12 Beach Club" in Doha in October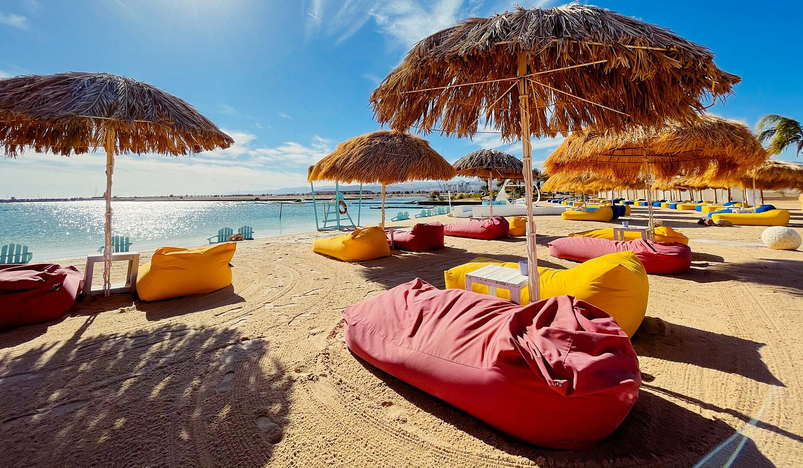 B12 Beach Club
Qatar Tourism announced Sunday its partnership with Ayla Oasis Development, to introduce the newest "B12 Beach Club", set to open in Doha this October.
B12 Beach Club offers a range of water and sports activities, exceptional dining options, premium services, and entertainment. It will offer an exclusive experience to Qatars World Cup visitors through lively beachy vibes, bohemian interiors featuring graffiti art by Qatari artists, and various entertainment elements to welcome guests from all age groups for a day-to-night experience.
The family-friendly beach club, overlooking 40,000 meters of premium beachfront, will feature exceptional hospitality and service, all-day dining at the beach deck with various culinary options, an indoor restaurant with a versatile gourmet menu, and water and beach entertainment activities.
Commenting on the occasion, HE Chairman of Qatar Tourism and Qatar Airways Group Chief Executive Akbar Al Baker, said: "At Qatar Tourism, one of our biggest passions is helping people discover our home country of Qatar. Partnering with Ayla allows us to continue this work and expand tourism in Qatar. With the B12 Beach Club, Doha adds yet another world-class attraction for international visitors." For her part, Aylas Managing Director Sahl Dudin said: "Our strategic partnership with Qatar Tourism to launch B12 Beach Club Doha in time for FIFA World Cup Qatar 2022 gives guests the chance to experience one of Jordan's premier tourist destinations in the heart of Doha. B12 Beach Club is committed to elevating the guest's experience by providing bespoke services and unique offerings to the local community, tourists, and visitors." Qatar Tourism regulates and develops the tourism industry, encouraging investment from the private sector.
It is responsible for setting the national strategy for the tourism sector, reviewing it periodically and overseeing its implementation, with the aim of diversifying tourism offerings in the country and increasing visitor spend.
Ayla Oasis Development was established in Jordan in 2002 and laid out a plan for the development of the project known as Ayla, providing a mixture of residential, touristic, commercial and recreational offers.
(QNA)