Qatar Tourism has unveiled 'Qatar: Through the Eyes of a Falcon'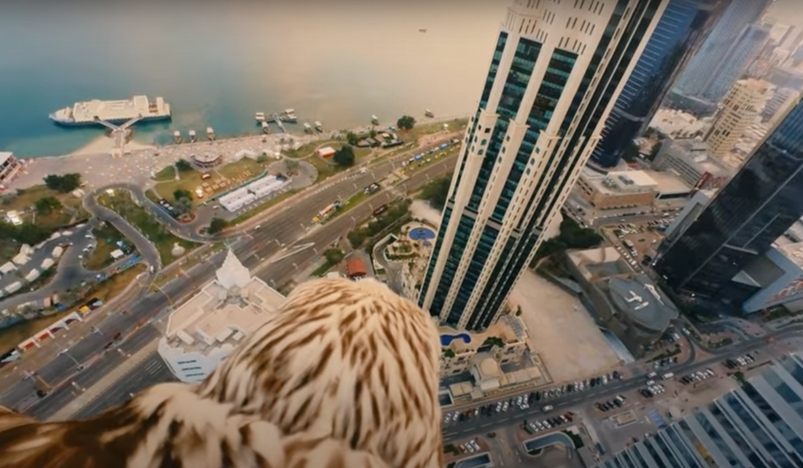 Qatar Through the Eyes of a Falcon
Qatar Tourism has unveiled 'Qatar: Through the Eyes of a Falcon,' a groundbreaking production offering a captivating perspective of Qatar's stunning landscapes as witnessed through the eyes of the nation's revered national symbol, the falcon.

A pioneering initiative in Qatar, this production allows viewers to embark on a mesmerizing visual journey, providing sweeping vistas of Qatar's diverse terrain.

Berthold Trenkel, Chief Operating Officer of Qatar Tourism, shared, 'We selected the falcon's viewpoint to offer viewers a profound and authentic lens through which to explore Qatar. As a symbol of endurance and valor, the falcon guides us on an unparalleled adventure through the country's natural beauty, historical landmarks, and modern structures, all of which contribute to Qatar's distinctive hospitality.'

As the falcon gracefully soars through the skies, viewers are transported across the breathtaking landscapes of Qatar. From the enchanting Arabian desert dunes to the gleaming skyscrapers of Doha, audiences will witness the seamless fusion of tradition and modernity that defines this year's Arab Tourism Capital.
Falcons have been revered and bred in the desert for over 5,000 years. Today, this solitary bird holds the honored status of being Qatar's national emblem and remains an integral part of the country's rich heritage.

Renowned for its remarkable flight capabilities, the falcon can ascend to altitudes of up to 3,000 feet (approximately 914 meters) and cover extensive distances, exceeding 300 kilometers in a single day.

You can experience the falcon's extraordinary viewpoint over Qatar by visiting Qatar Tourism's Visit Qatar YouTube channel here: YouTube Link.