Qatar Tourism Announces Highest Number of Visitors in July Since 2017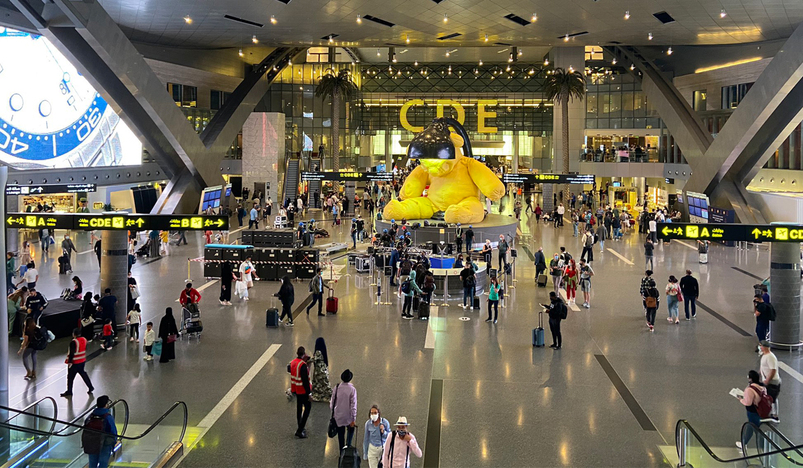 HIA Qatar
The number of visitors to the State of Qatar jumped by 297 percent year-on-year to 151,000 visitors in July of 2022, compared to 38,000 visitors in 2021.
The number of visitors to the state in July was the largest number of visitors to be registered in one of the summer month since 2017, and it comes in line with the packed events and festivals organized by Qatar Tourism.
GCC markets contributed 62 percent to the total number of arrivals in July 2022, with visitors from Saudi Arabia taking up a leading stake (43 percent), followed by India (7 percent), Oman (6 percent), Kuwait (4 percent), Bahrain (5 percent), UAE (4 percent), USA (3 percent), and the UK (3 percent).
With neighboring countries only a few hours' drive away, the latest tourism performance figures show growing popularity of arrivals by land, with 55 percent of all visitors choosing to visit Qatar by crossing the Abu Samra border. The border with Saudi Arabia recently expanded to accommodate the crossing of 24,800 cars a day, helping to further ease Qatar's accessibility by land. Arrivals by air stood at 45 percent, while 1 percent of visitors arrived by sea.
For those looking for adventure, nature retreats or shopping escapes, Qatar Tourism also presented a plethora of promo tours and daytrips on its VisitQatar website where visitors could plan their summers according to their preference. Visitors could cool off with a variety of sun, sea and sand activities, from scuba diving and stand-up paddle boarding, to kayaking in the lush mangroves and fishing, or rest over the holidays with private dinner experiences and more.
The monthly release by Qatar Calendar also offers plenty of inspiration on things to do around the city, with a well-rounded list of highlights including art exhibitions, children's' programs and community events that extend something for everyone.
(QNA)