Qatar to Host Volleyball World Beach Pro Tour 2023 Final Round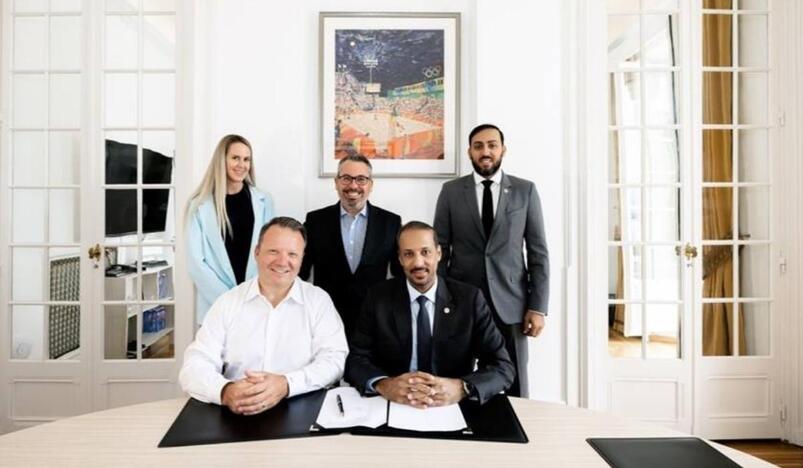 Qatar to Host Volleyball World Beach Pro Tour 2023 Final Round
The Qatar Volleyball Association announced that Qatar will host the final round of the Volleyball World Beach Pro Tour, in Aspire Zone, from 26 to 29 January 2023.
The tournament is organized under the supervision of the International Volleyball Federation and in cooperation with the Qatar Football Association and the Aspire Zone Foundation, which will host the tournament for three consecutive years starting next January.
The President of the Qatar Volleyball Association and the West Asian Volleyball Federations Ali bin Ghanem Al Kuwari confirmed in an exclusive statement to Qatar News Agency (QNA) that the Aspire Zone Foundation is hosting this tour within the framework of the great cooperation between the Foundation and the Qatar Volleyball Association in organizing a number of previous international tournaments, noting that after the World Pro Beach Tour, Qatar will host for the first time in Aspire Zone the opening round of the 5-star rated Elite16 tours. Furthermore, Qatar was given the opportunity to organize this sporting event, as a result of the International Federations recognition of the advanced level of playing and ranking the game has reached in the country, be it in beach volleyball or indoor volleyball.
He added that it will be the final round of all beach volleyball tournaments, and that the best 8 teams in the world rankings will take part. Not to mention that two teams will get to participate in the tournament held for men and women, with financial prizes reaching USD 800,000. This participation will be thanks to two invitation cards.
The President of the Qatar and West Asian Volleyball Federations noted that Doha's hosting of the largest and most prestigious professional beach volleyball tour for the first time ever demonstrates the extent of cooperation and fruitful partnership between the Qatar Volleyball Association and Aspire Zone Foundation, as this partnership proved its success in hosting previous great international and Asian tournaments. In addition, the signing of hosting the event for three consecutive years confirms the immense trust and cooperation between the Qatari and International Volleyball Federations.
Al Kuwari also thanked the Qatar Olympic Committee for its continuous support for volleyball, which enabled many achievements to be accomplished, thanks to its great support.