Qatar to Host FIA World Endurance Championship In 2024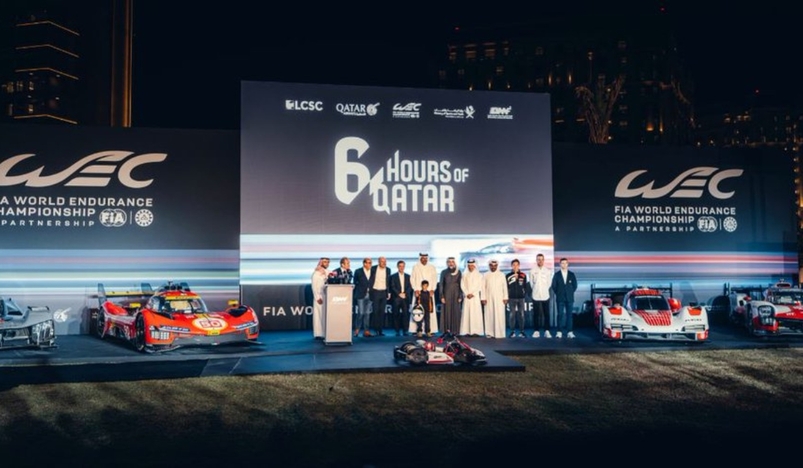 Qatar to Host FIA World Endurance Championship In 2024
Qatar Motor and Motorcycle Federation (QMMF) has signed a six-year contract with the FIA World Endurance Championship and 24 hours of Le Mans for a round to be held in Qatar.
Revealed at an announcement ceremony in Doha Monday evening, the inaugural 6 Hours Race is set to take place in Qatar in 2024, with the championship due to race there for six years until at least 2029.
the new 6-hour endurance is expected to form the 2024 FIA WEC season-opener and will be staged at the Lusail International Circuit.
The Lusail International Circuit is undergoing extensive renovation and rehabilitation of the paddock area and facilities. During the press conference, the latest performances that will be held on the circuit after the renovation works were revealed.
The WEC's official pre-season test, more commonly known as The Prologue, is to take place in Qatar preceding the race.
Also present in Doha were four Hypercars from renowned endurance racing manufacturers that will race in the WEC's headline category in 2024: the Ferrari 499P, the Peugeot 9x8, the Porsche 963 and Toyota's GR010 HYBRID Hypercar.
It marked the first time these four Hypercars have been seen together, with the 6 Hours of Qatar set to be a defining moment in endurance racing history as all four manufacturers will go head-to-head in the WEC's increasingly-popular Hypercar category which now has a minimum of eight manufacturers committed for 2024.
Since the WEC's inception back in 2012, Qatar will be the 13th country that the championship has visited as the series continues its mission to promote endurance racing and the spirit of Le Mans to new regions and territories across the globe.
First built in 2004, the Lusail International Circuit is the only circuit in the region to have both FIA and FIM homologation licenses. It has been home to MotoGP for several years, and hosted Formula 1 for the first time last year.
More details about the 6 Hours of Qatar race will be revealed in due course. The event's date, along with the complete 2024 FIA WEC calendar, will be submitted for approval to FIA World Motor Sport Council, the decision-making body responsible for international four-wheel motorsport, next year.