Qatar to donate 170,000 stadium seats after FIFA World Cup 2022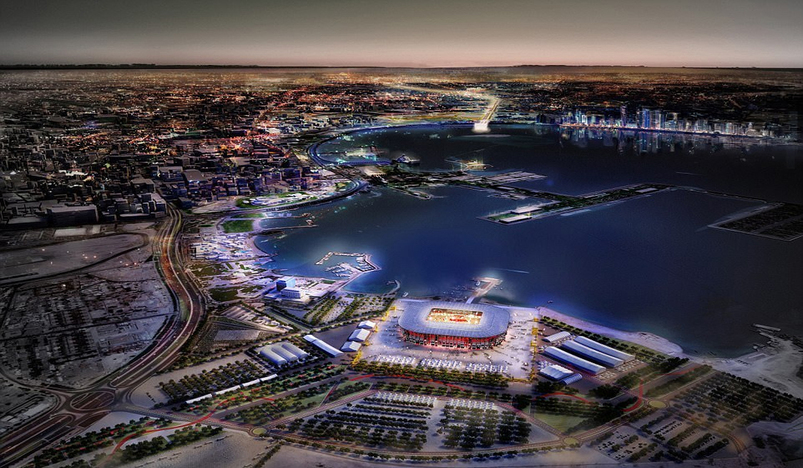 Qatar to donate 170,000 stadium seats after FIFA World Cup 2022
Qatar 2022 FIFA World Cup will be a unique and historic one in many ways and will set examples in several areas as Qatar is gearing up its preparations for the tournament.
According the Supreme Committee for Delivery and Legacy (SC) "Qatar will donate 170,000 seats to countries in need of sporting infrastructure after the 2022 FIFA World Cup, in co-ordination with FIFA. The Ras Abu Aboud stadium, the first ever fully demountable World Cup stadium, will have 40,000 seats," Gulf Times reported.
"Many of the 2022 FIFA World Cup Qatar stadiums will have demountable seats, which will be removed and donated to countries in need of sporting infrastructure after the tournament has concluded. Ras Abu Aboud Stadium will be removed entirely after 2022 and repurposed into a variety of smaller sports and cultural venues," SC has noted.
SC, a week ago, propelled the enrollment of volunteers for the competition and the quantity of individuals who have enlisted, has come to around 139,000 up until this point. 
Nasser al-Khater, partner secretary general for Tournament Affairs SC, amid the volunteer enrollment occasion, told the media that there will be three to five fan fest scenes for the competition while Mead al-Emadi, people group commitment director, SC featured that volunteers of Qatar World Cup would pass on the excellence of Arab culture and neighborliness to the guests. 
The 2022 FIFA World Cup, the main World Cup ever to occur in the Arab world, will commence on November 21, 2022 at Lusail Stadium, with the last because of happen on December, 18, 2022 – Qatar National Day. 
There will be eight host scenes for the competition and seven of them are under development and one – the Khalifa International Stadium – is now entire. Development is in progress on the other seven and primary contractual worker works are set to be finished on two out of 2018. Fundamental contractual worker works will be finished on each of the eight by 2020.
"one of the unique features of the tournament is its compact nature as all proposed venues are within 55km radius. It will take a maximum of one hour to travel between stadiums and enable fans to watch more than one live match in a single day. This will also benefit players, who will not have to spend as much time on travel compared to previous tournaments, and have maximum rest and training sessions", According to SC. 
SC likewise features that it will be a family-accommodating competition that mirrors the district's warm, inviting and friendly nature, offering something for all. Voyaging fans will have an assortment of convenience choices that suit each financial plan, including three to five star inn rooms, desert camps, journey boats and that's only the tip of the iceberg.
With an average low and high temperatures of 15-24°C in November - December in Qatar, the tournament would be a very pleasant one. The maximum distance between host venues is 55 kilometres from Al Bayt Stadium – Al Khor City to Al Wakrah Stadium.
It is expected that the annual capacity of Doha's Hamad International Airport in 2022 will be around 50,000,000.