Qatar Team in Group C of 2021 Padel World Championship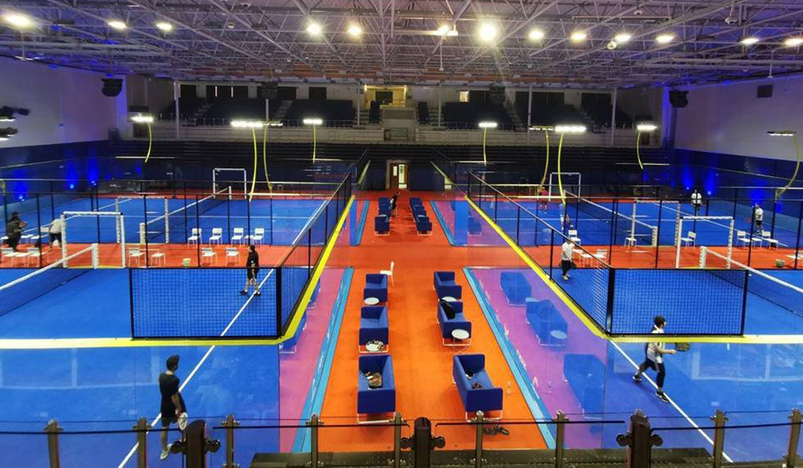 Qatar Padel team
Qatar Padel team was drawn in Group C with Brazil, Italy, and Belgium for the 2021 Padel World Championship which will be hosted by the Qatar Tennis, Squash and Badminton Federation (QTSBF) on the courts of the Khalifa International Tennis and Squash Complex from Nov. 15-20 with the participation of 320 players representing 16 countries.
Group A included Spain, Chile, Britain and, USA, while group B included Argentina, Uruguay, Mexico and, Denmark, and group D included the teams of France, Germany, Poland and Paraguay.
Qatar is hosting the Padel World Championship for the first time in the Middle East and Asia, after it was held in Latin America and Europe, which is an important step in the development of this sport.
The hosting of the world championship will be a big boost to the game not just in Qatar but promote the sport throughout the region.
QTSBF held three press conferences at the Khalifa International Tennis and Squash Complex to announce the joining of the 1969 Holding Company, Al Majed Group, the Seashore Group and Qatar Ports to the sponsors of the Padel World Championship Qatar 2021.
QTSBF Secretary General Tariq Zainal signed the sponsorship contracts with the General Manager of 1969 Holding Company, Turki Al Maadeed, the CEO of Al Majed Group, Nasr Al Majed, and the Seashore Group CEO Salem Al Mohannadi.
The QTSBF had previously announced that Ooredoo is the official sponsor of the 2021 Padel World Championship.
SOURCE: QNA