Qatar Team Excels in World Parachuting Championships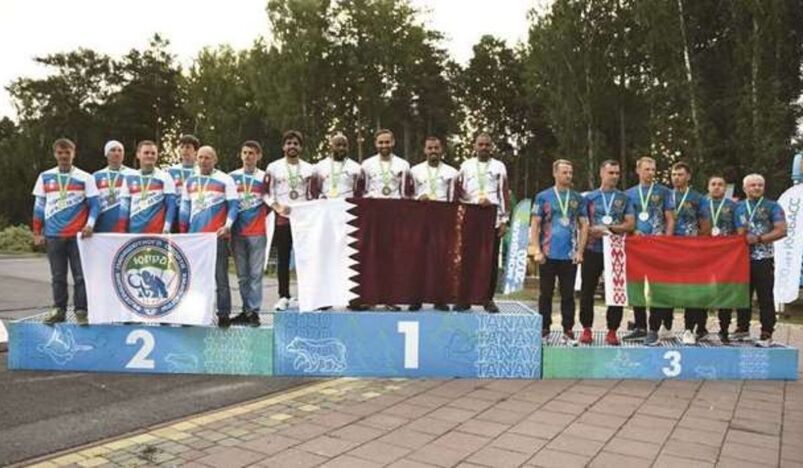 Qatar Team wins gold medal in the canopy formation four-way rotation event.

The World Parachuting Championships that was hosted in Russia's Tanay region concluded last Friday. The event witnessed a phenomenal achievement by the Qatar Parachute team, which is affiliated to the Qatar Air sports Committee at the Joint Special Forces. 
The team's excellent performance was dedicated to the wise leadership and people of Qatar. In the canopy formation four-way rotation event, Qatar bagged gold medal and in the canopy formation two-way sequential event, the team won silver medal. Qatar also secured a bronze medal in the quadruple cohesion competition.
All the winners were awarded their respective medals during the closing ceremony on Friday, in the presence of representatives of the World Air Sports Federation (FAI) and other officials.
A total of 30 countries took part in the championship.