Qatar Strongly Condemns Settlers' Storming of Al-Aqsa Mosque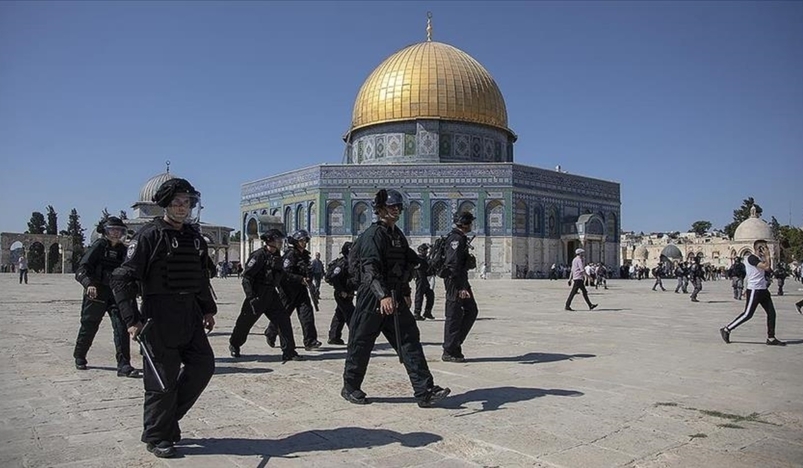 Storming of Al-Aqsa Mosque
The State of Qatar condemned in the strongest terms the storming of the blessed Al-Aqsa Mosque by dozens of settlers today and the so-called "Alleged Temple" group's announcement of an agreement with the Israeli occupation police to extend the hours of storming Al-Aqsa Mosque.
In a statement, the Ministry of Foreign Affairs considered the storming of Al-Aqsa Mosque and the agreement to extend the hours of storming during the blessed month of Ramadan a dangerous escalation, a provocation to the feelings of more than two billion Muslims in the world, and a flagrant violation of international law and resolutions of international legitimacy.
The Ministry of Foreign Affairs warned against introducing any changes to the historical and legal status of Al-Aqsa Mosque and Jerusalem (Al-Quds) and its holy sites. It held the occupation authorities responsible for the cycle of violence that will result from this systematic policy against the rights of the Palestinian people, and urged the international community to take urgent action to stop these measures.
The Ministry of Foreign Affairs reiterated the firm position of the State of Qatar on the justice of the Palestinian cause, the legitimate rights of the brotherly Palestinian people, including the full right to practice their religious rituals without restrictions, and the establishment of their independent state on the 1967 borders, with East Jerusalem as its capital. (QNA)