Qatar Search and Rescue Group Begins Relief Operations in Pakistan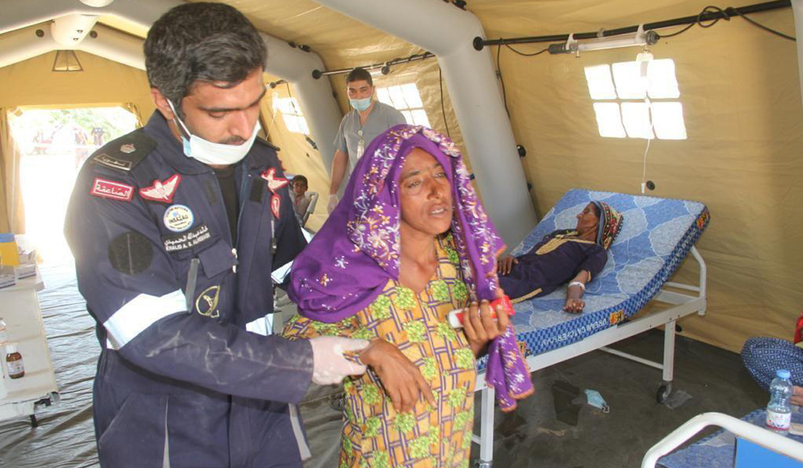 Relief Operations in Pakistan
Qatar International Search and Rescue Group of the Internal Security Force (Lekhwiya) started its relief operations in the affected areas of the Islamic Republic of Pakistan due to torrential rains and floods that hit large parts of the country.
The group participates in relief work, reinforced by specialized machinery and equipment for search and rescue operations, along with a medical team with integrated medical equipment in cooperation with Hamad Medical Corporation and the Ministry of Interior, where integrated field hospitals have been established to support and shelter those affected.
Qatar International Search and Rescue Group arrived in Karachi on Friday, in conjunction with the State of Qatar's first airlift flights to support the Islamic Republic of Pakistan.
The Standing Committee for Rescue and Relief Works and Humanitarian Aids for Afflicted Areas in Brotherly and Friendly Countries undertakes the task of preparing relief materials and coordinating with the concerned authorities to deliver them to the affected areas.
(QNA)