Qatar Red Crescent Performs 43 Surgeries in Gaza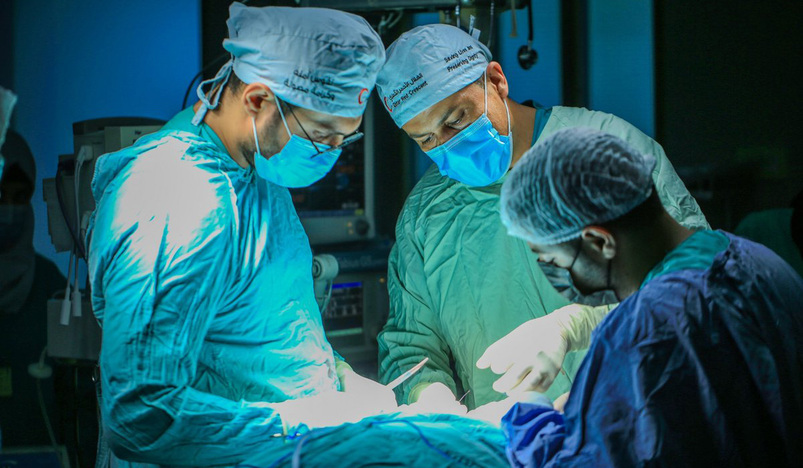 Surgeries
Qatar Red Crescent announced that 43 surgeries were performed on patients in Gaza Strip, over the course of a whole month.
In a statement, Qatar Red Crescent said that the aforementioned operations came within the framework of the health interventions it implements to save the lives of patients in the Gaza Strip, which contributed to reducing the number of kidney failure cases that needed to perform arterial connections to zero, and also achieved success in placing "port cath" devices for oncology patients, to facilitate access to therapeutic doses.
The statement said that it was Dr. Muhammad Klopp, the Qatari Red Crescent consultant for vascular surgery in Gaza, who performed the aforementioned operations at the European Gaza Hospital.
Qatar Red Crescent supports surgical interventions within the "Surgeries for Poor Patients" project, which includes contracting with a number of consultants in surgical specialties, such as cardiothoracic surgery, urology and orthopedics, to perform the necessary surgeries for patients, train local medical staff, and follow up patients staying in hospitals. at a total cost of USD 1.4 million.
(QNA)