Qatar real estate given 'Healthy' prognosis by cityscape Qatar's conference speakers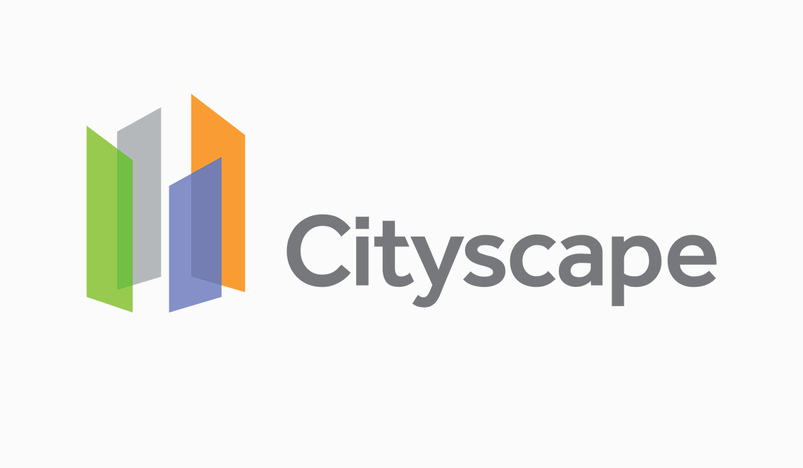 Cityscape
Qatar's real estate experts have given a 'healthy' prognosis on the sector's prospects in the run-up to Cityscape Qatar, the country's most prestigious and influential real estate investment, development, and networking event, which runs at the Doha Exhibition and Convention Centre from 17th -19th October.
The conference will open with a keynote address on government perspectives of the sector before the stage is handed over to experts who will examine a wide range of key sector issues from green buildings, to key investment areas, from digital transformation, AI and robotics in real estate to Qatar's emerging eco-tourism and smart cities programmes.
His Excellency Sheikh Nasser Bin Abdulaziz Al-Thani, Head of Business Development of Qetaifan Projects will also outline how Qatar's new flagship Qetaifan Island North is attracting investors.
Ahead of the conference, which runs alongside the Cityscape Qatar exhibition, several speakers confirm they are sensing optimistic market sentiment for the residential, hospitality and industrial segments.
Speaking in advance of delivering his Qatar market overview Johnny Archer, Head of Consulting and Research Director, at real estate advisory Cushman & Wakefield commented: "Qatar's market is healthy but needs to deal with oversupply in the short term which has been brought about by an accelerated development programme for 2022."
The "accelerated development programme" was to accommodate an expected influx of people visiting Qatar during the FIFA World Cup 2022 and an anticipated upswing in follow-on tourism and investment sparked by worldwide exposure of the country.
And just how Qatar's hospitality market will be impacted by the global tournament in a post-pandemic world will be explored by Anum Hasan, Market Research Manager of real estate appraiser ValuStrat.
"We will be highlighting major factors which might impact the hospitality market of Qatar in light of the pandemic and World Cup 2022 from a range of perspectives covering domestic tourism, cruise, business versus leisure, the hosting of global events and regional tourism. We would like delegates to be more aware of the hospitality market and understand the key factors driving it in the past and the future," she explained.
"The pandemic dampened the growth we were expecting pre-World Cup during 2020-2021 for all sectors. While we did see some recovery in the performance of industrial, residential, and retail during H1 2021, the Qatar government played a major role in the rebound by providing a buffer against major challenges including an economic stimulus package, hotels mandated for use as quarantine centers, providing Eskan leases to absorb some residential oversupply, strengthening the ports, the timely administration of population vaccinations, the adoption of safety and cleanliness protocols and political easing of regional restrictions.  We expect the same response post 2022 with the government providing a cushion against a temporary drop in fundamentals across all real estate sectors," added Hasan.
Delegates will also hear how architects, engineers and urban planners will rethink their development approach following the pandemic to meet redefined investor criteria. Day 2 of the conference, 18th October, will be dedicated to architecture, sustainability and the built environment. 
Anurag Gupta, Director and Head of Strategy and Real Estate Advisory at KPMG Qatar, believes the property market will continue to improve as we look to the next three to five years; "I think the worst is behind us, and the some of the key asset classes in real estate market has seen fundamental correction in the last few years allowing Qatar to become more competitive. Further, this will help in attracting investments in both the real estate and non-real estate sectors. I believe that in the next five years, Qatar will continue to witness growth in private business, tourism (mainly in sports), logistics, manufacturing, and technology. These will help in higher household population which will, in turn, make Qatar real estate highly attractive."
Other experts due on the Cityscape Qatar's speaker platform include: Samvit Kanoria, Partner, McKinsey & Company; Dr. Alexandre Amato, Head of Sustainability at Qatar Green Building Council.
"It's been a busy time for Qatar real estate, which is realizing the impact of the Al-Ula Declaration on normalization of regional relations, the impending FIFA World Cup 2022 and Asian Cups 2030, and the completion of Lusail – the country's new waterfront city – and a re-emergence from the disruption caused by the pandemic," explained Chris Speller, Group Director of Cityscape at Informa Markets. "This conference will be the first dedicated Qatar-focused real estate forum to be held in-person since these key developments emerged, giving all involved in the industry a chance to gain a deep understanding of impacts and the future."
Cityscape Qatar is supported by Platinum Sponsors, Barwa and Qetaifan Projects and Gold Sponsor, Alternative Line Real Estate. 
The live event will be held in adherence with Informa AllSecure, a set of enhanced health and safety standards that raise the bar on safe, hygienic, productive, and high-quality organized event experiences. For more information, visit: www.cityscapeqatar.com  
Source: Press Release