Qatar readies for Eid Al Fitr celebrations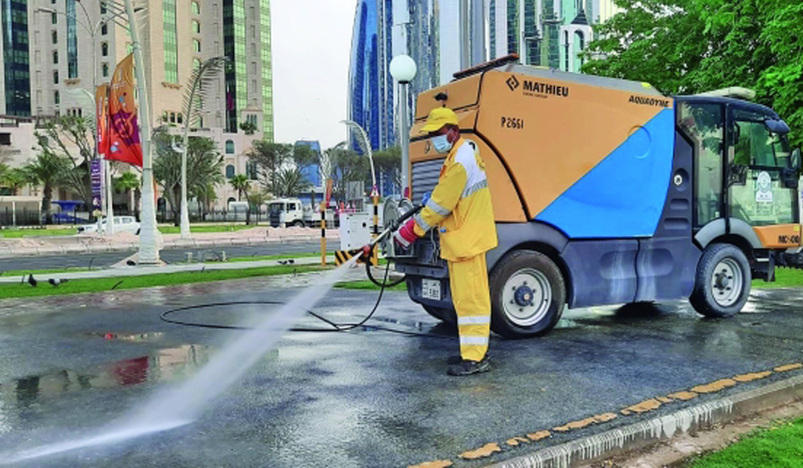 Ministry of Municipality has intensified efforts
The Ministry of Municipality has intensified efforts for the upcoming Eid Al Fitr celebrations.
The Department of Public Hygiene at the Ministry of Municipality has intensified cleaning operations for Eid chapels, squares, prayer grounds, beaches, public parks and places of recreation in the country.
An integrated programme has been prepared to carry out cleaning during the Eid Al Fitr holiday in all regions of the country, with the addition of containers in places of recreation, with a distribution of workers, machinery and equipment to work around the clock.
The Health Control Department of Doha Municipality has raised the level of maximum preparedness, by forming a specialised team of inspectors and veterinarians, to carry out inspections of all food establishments.
Doha Municipality has deployed a team of inspectors accompanied by veterinary doctors to inspect shopping complexes, sweets and nuts shops, eateries offering traditional foods and butcheries.
Inspection drive will be conducted on vegetables and fruits imported to the central market, refrigerators, and warehouses in Industrial Area.
Similarly, Al Rayyan Municipality has intensified inspection of food outlets and deployed teams to clean public squares and roads in preparation for Eid Al Fitr.
The Health Control Department of Al Rayyan Municipality inspected shopping complexes, sweets and nuts shops and eateries and slaughterhouses in two shifts to ensure the safety of foodstuffs.
The competent authorities in the North Municipality have organised campaigns and inspection tours of food establishments and cleaning of the Eid chapels, main streets and public roads in preparation for the blessed Eid Al Fitr.
The department has intensified its inspection campaigns of all food establishments in preparation for the Eid holiday, the slaughterhouse of the North City from 7 in the morning until 5 in the evening, seven days a week, and intensifying inspections of meat, poultry and fish stores in the morning and evening shifts.
The department also supervises the implementation of intensive daily inspection campaigns on all places of sale and circulation of foodstuffs, focusing on sweets, nuts and vegetables stores.
Likewise, Umm Salal Municipality also carried out intensive inspection campaigns targeting the most active establishments during the Eid holiday period, the most important of which are sweets, pastries, chocolate and nuts shops, in addition to private and private slaughterhouses for the high demand for meat.