Qatar Philharmonic Orchestra to conduct Open-Air Concerts during World Cup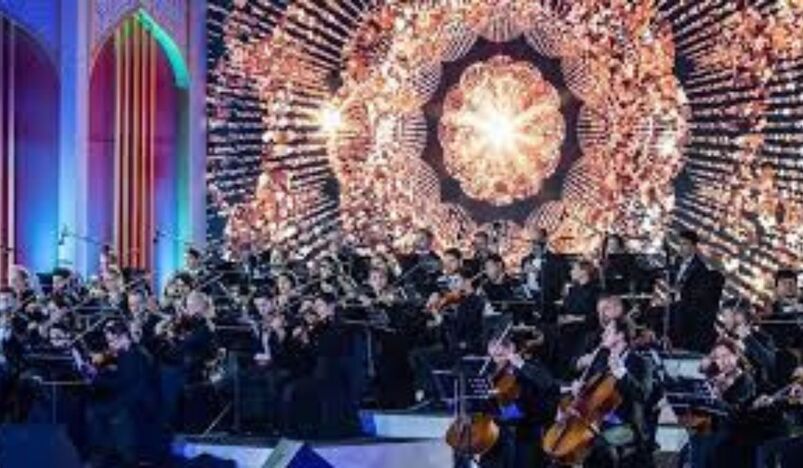 Qatar Philharmonic Orchestra
During the FIFA World Cup Qatar 2022, which will be the biggest sports event in history, the Qatar Philharmonic Orchestra (QPO) will play concerts in the open air all over Doha. These shows will be held in the FIFA Fan Zones, the Corniche, Oxygen Park, and the Katara Amphitheater.
Kurt Meister, in charge of the QPO, told the press about this on Saturday. There will be anywhere from eight to ten outdoor performances in total. "We will have smaller groups in the fan zones with the brass or string sections to welcome the football guests."
Compositions prepared by the Philharmonic will be performed, as well as pieces with football themes from the globe, Gulf folk music, music with an Arab article, and Gulf folk music. According to the statement, "we have produced arrangements for well-known tunes and the most famous football songs from many different nations."
In a recent interview, Nasser Sahim, Deputy Executive Director of the Qatar Philharmonic Orchestra (QPO), said that a performance dubbed "Gulf folk meets Philharmonic," which was staged in August, would be presented during the big football event.
He emphasized that the future concerts will provide locals and World Cup guests with the opportunity to witness and hear "traditional folk music in an orchestral format," giving them something to look forward to throughout their stay in Russia. In addition, over a million football enthusiasts are anticipated to visit the nation during the World Cup.
In the interim, one of the orchestra's September performances is The Philharmonic at the Library: Schubert Octet. The Philharmonic at the Library Series 2022-2023 will begin with tonight's concert. The QPO will perform Schubert's Octet in F Major with all eight members. This well-known chamber music monster comprises six movements full of expressive warmth and lovely lyrical beauty from the first note to the last. It will take place on September 14.
Then, on September 16, a production of "Peter and the Wolf" will be held at the Hamilton International School Theatre in Mesaimeer. A narrator will tell the narrative of "Peter and the Wolf," and music will be played to show the audience what is occurring as it unfolds.
On September 23, Mozart's Piano Concerto No. 20 will also be performed at the Hamilton International School Theatre. The Piano Concerto in D Minor is one of Mozart's rare works written in a minor key. As a result, it is often regarded as his most tumultuous composition in style. Between 1785 and 1786, the composer composed six lovely compositions for piano and orchestra. This was the first of six pieces. You may purchase tickets via the QPO website.