Qatar Participates in the Conference of the Initiative to Support Libya's Stability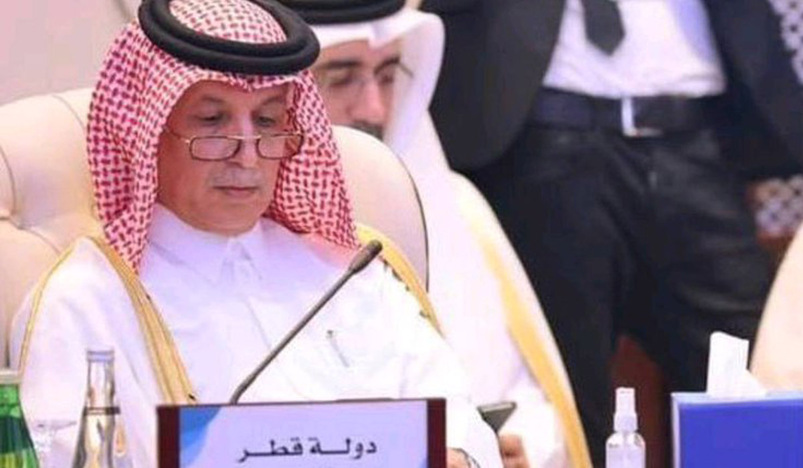 HE Minister of State for Foreign Affairs Sultan bin Saad Al Muraikhi
The State of Qatar participated in the conference of the initiative to support Libya's stability, which took place in the Libyan capital Tripoli.
The delegation of the State of Qatar to the conference was headed by HE Minister of State for Foreign Affairs Sultan bin Saad Al Muraikhi.
In the State of Qatar's speech before the conference, HE the Minister of State for Foreign Affairs stressed the State of Qatar's commitment to doing everything that would lead to achieving the aspirations of the brotherly Libyan people for security, stability and prosperity. He pointed out that the State of Qatar is working to activate cooperation with the Libyan Interim Government of national unity in various fields, and it was agreed to form joint working teams, pointing out that high-level mutual visits had recently taken place.
His Excellency explained that after years of deterioration in Libya, the past year witnessed encouraging developments that give rise to cautious optimism, adding that there was no doubt that these positive developments came as a result of the efforts made by the Libyan people with the support of the international community. These developments led by agreeing to a ceasefire, preparing a road map, electing representatives of the interim executive authority, forming a temporary national unity government, working to unify state institutions and holding national elections.
His Excellency said that preserving those gains moving forward will no doubt lead to stability on the security, political, and economic sides. He called on all Libyan parties to place the country's interests above all else.
HE the Minister of State for Foreign Affairs stressed the need for the international community to continue efforts and provide support to the interim unity government in carrying out its duties of unifying state institutions, holding elections in a free, fair, comprehensive, and timely manner, and providing basic services and economic and social development for the Libyan people. His Excellency added that the challenges facing the Libyan government were compounded as a consequence of the Coronavirus pandemic, the conditions of vulnerable groups, migrants and internally displaced persons, among other challenges. He expressed the State of Qatar's appreciation of the support provided by the United Nations in this regard.
SOURCE: QNA