Qatar Participates in MINEPS VII Conference to Promote Importance of Physical Education and Sports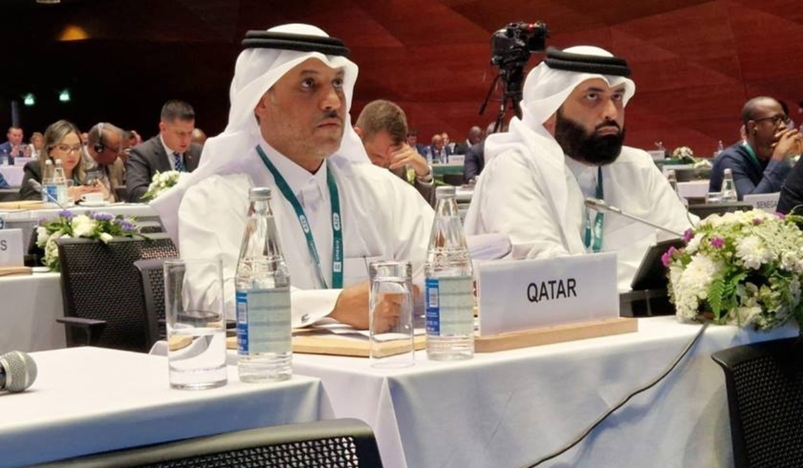 Qatar Participates in MINEPS VII Conference to Promote Importance of Physical Education and Sports
The State of Qatar took part in the 7th International Conference of Ministers and Senior Officials Responsible for Physical Education and Sport in UNESCO Member States (MINEPS VII), which was held in the Azeri Capital, Baku under the theme (Fit for Life).
Director of Legal Affairs in the Ministry of Sport and Youth Nasser bin Ali Al Khater represented Qatar at the conference which brought together a number of ministers and officials responsible for physical education and sports in the UNESCO members states.
The conference aimed to shed light on the status and importance of sports and physical activities as a means of promoting public health and the values of respect and equality in social terms, and to discuss the challenges facing the member states of the organization, especially in the areas of financing, training and data.
In remarks on the occasion, Nasser Al Khater said that the State of Qatar gives great attention to physical activity, which benefits the physical, intellectual, psychological and social health of the individuals as well as of the society, pointing to the great record of Qatar in supporting and sponsoring sports. This is embodied in the Attention of HH the Amir Sheikh Tamim bin Hamad Al-Thani, to supporting and sponsoring sports and athletes in the country, he explained adding that Sport is a main pillar of the Qatar National Vision 2030.
The State of Qatar has realized the growing role of sport in enabling sustainable development, and has committed itself to organizing the most sustainable edition in the history of the World Cup tournaments while organizing the FIFA World Cup Qatar 2022, Al Khater said. The State of Qatar has employed sustainability and environmental protection practices during all stages of the infrastructure projects necessary to organize the world championship, he added.
Qatar is also working to spread the culture of sports among the nations of the world, and harnesses all its capabilities to highlight its civil development and to improve relations and bonds of friendship between countries and peoples as a factor in preventing crime and behavioral deviations among adolescents and youth, he said.
He pointed out that the State of Qatar had hosted, over 500 international sporting events in the past years, in different sports for different age groups, stressing that the Ministry of Sports and Youth aims to create a harmonious society that enjoys health and fitness, and creates factors for change for the better.
The Director of Legal Affairs at the Ministry of Sports and Youth, Nasser bin Ali Al Khater, stated that the ministry is working, in partnership with young actors in the country, to provide a sports environment that contributes to refining their skills and discovering their talents, in line with its vision of building active and responsible youth with a sense of patriotism, and a community practicing sports.
At the conclusion of MINEPS VII, the Baku Declaration was adopted within the framework of the UNESCO Sports Program Fit for Life.
(QNA)