Qatar opens World Cup compound for Afghan evacuees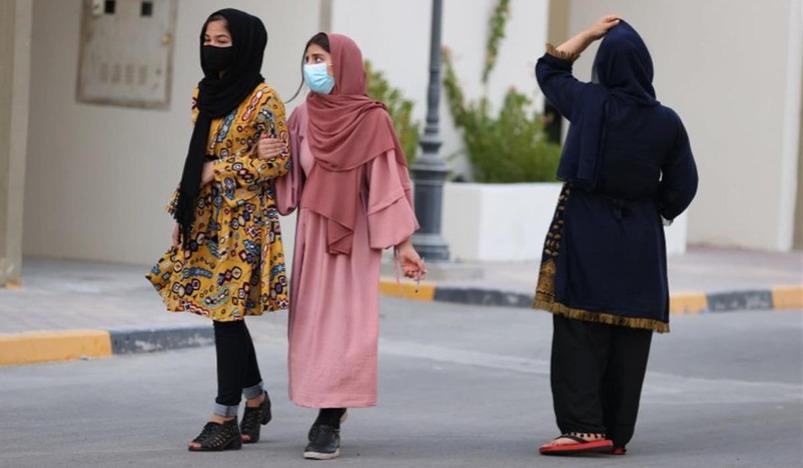 Afghan evacuees in Doha
Qatar has thrown open a brand new compound built as accommodation for hosting the 2022 FIFA World Cup to Afghan refugees.
More than 500 refugees are currently staying in one of the several compounds built for World Cup and another is being prepared to accommodate more, Al Jazeera has reported.
"This is a process handled from A to Z; we make sure it is as safe as possible," Lolwah Rashid Mohammed Al Khater, Qatari Ministry of Foreign Affairs spokeswoman, said.
"Currently this compound is almost at capacity; it hosts around 500-plus people. We are preparing another compound as a contingency plan and it's expected to house even more," she said.
The compound is equipped with all facilities for the refugees which include a doctor on-site, round-the-clock, PCR testing and daily events for kids, with an ice-cream stand that opens every afternoon.
As part of a US-led and managed process, Qatar is temporarily accommodating 6,000 Afghans in its Al Udeid and As Sayliyah military bases until the US can resettle them.
Harrowing experiences
The refugees shared their harrowing experiences of leaving Kabul with Al Jazeera.
"We left everything, all of our past, all of our memories," Grace (not her real name) said. "Everything that we did in the whole 20 years [of our lives] just passed like a second right in front of our eyes."
Grace is one of seven young women in their late teens to early 20s who share an apartment. They are among the 167 female students evacuated.
Grace said open-minded, educated people pose an indirect threat to the Taliban, and that she would not take their reassurance at face value.
"They will do anything to stop confident women. They are scared of us because we are the generation that grew up in the 21st century," Grace said.
The young women are eager to discuss their goals and ambitions despite their dinner – delivered 30 minutes ago – sitting on the table getting cold. Most say they want to pursue further education to help themselves and their country, Al Jazeera's report adds.
Mariam said her family watched province after province fall to the Taliban, and their fear grew. One morning, she woke up and put out breakfast as usual, but fear had pushed her to the breaking point and the family made a dash to Kabul airport. The food sat, untouched, on the table.
They spent three days trying to enter Kabul airport, which was chaotic. Mariam had the necessary documentation and knew their names were on an evacuation list but had to plead with Taliban fighters near the airport to let them through to get on a flight to Doha.